Forest School Day with the Youth Justice Service at Coed Tyllwyd, Llanfarian
Written by Tir Coed / Saturday 07 May 2016
Participants from the Youth Justice Service enjoyed an active session at Coed Tyllwyd. The young people developed their craft skills in making spears, bows and arrows in a "helicopter drop" survival scenario, practiced fire cooking and finished the day with a BMX trials course using wood offcuts.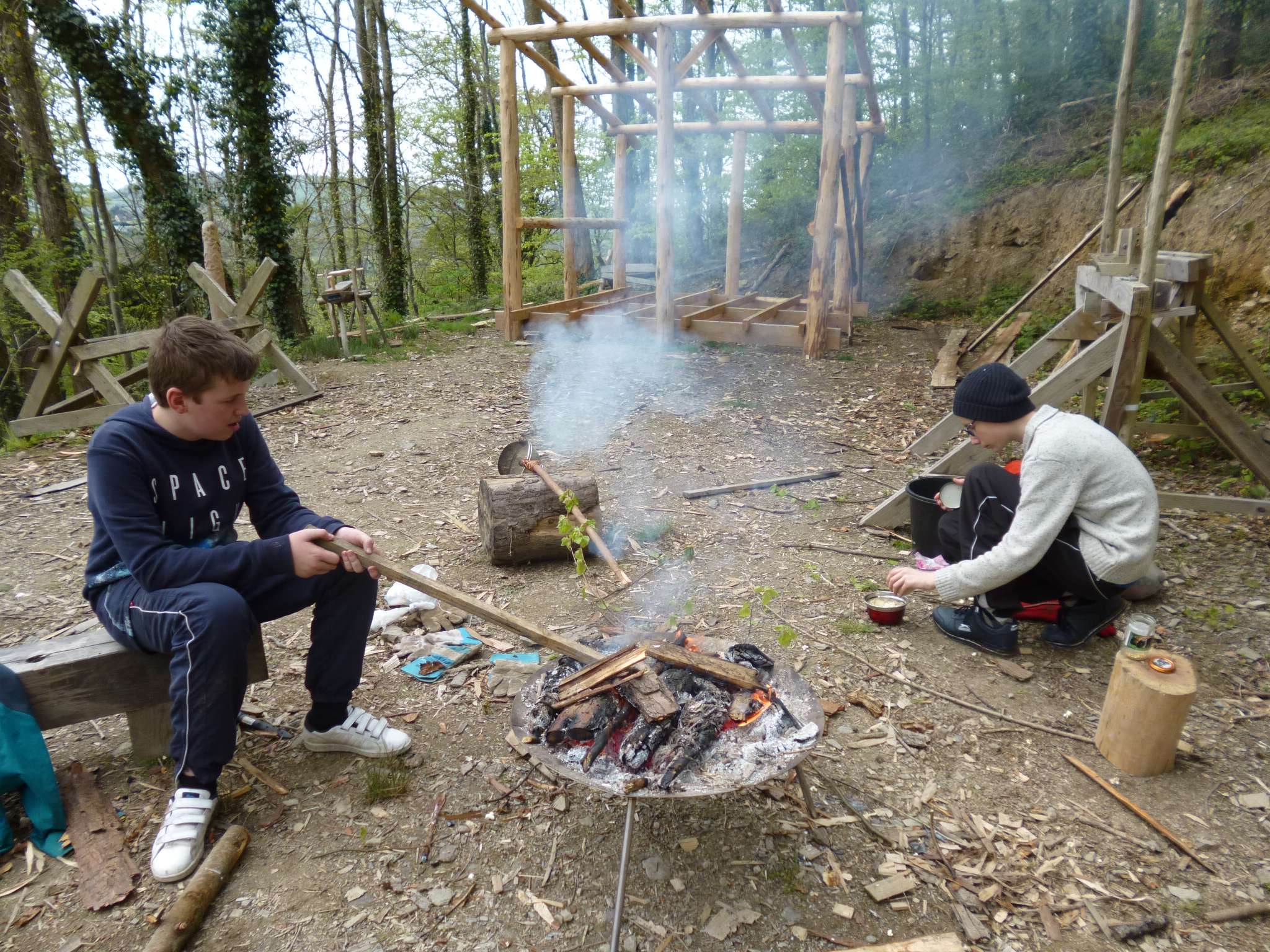 The participants very much enjoyed the hands-on nature of the activities and the freedom to let off steam in the woods.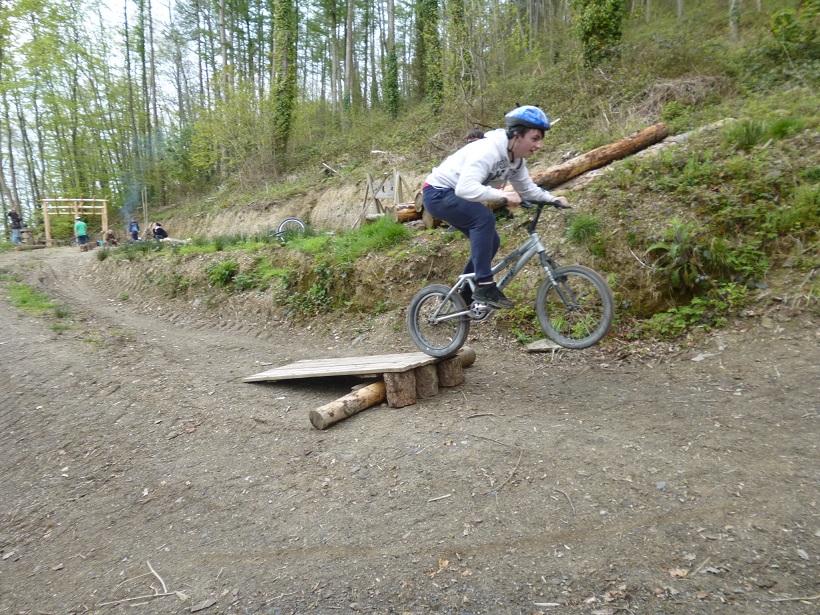 I really enjoyed making bows and arrows...

Next time can we hunt mountain lions?
Participants: 18
Volunteer Hours: 108
Tutors: Cath Rigler and Polly Williams
***** FIVE STARS! *****