Forest School Demo Day 2, Coed Tyllwyd, Llanfarian
Written by Tir Coed / Tuesday 03 May 2016
This second session provided to offer a taste of forest school to students of childcare from Coleg Ceredigion started with a dramatic hailstorm, a far cry from the previous weeks blissful sunshine! Unperturbed, the students got stuck in with building fire circles and cutting wood cookies.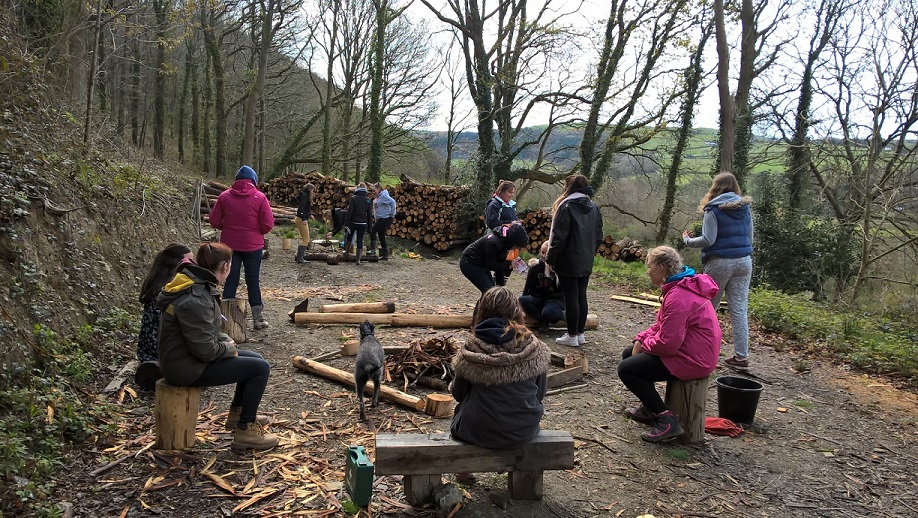 Cath Rigler and Jenny Dingle, both experienced forest school practitioners, then facilitated the students in building fires, cooking marshmallows (in the hail!) and team building games.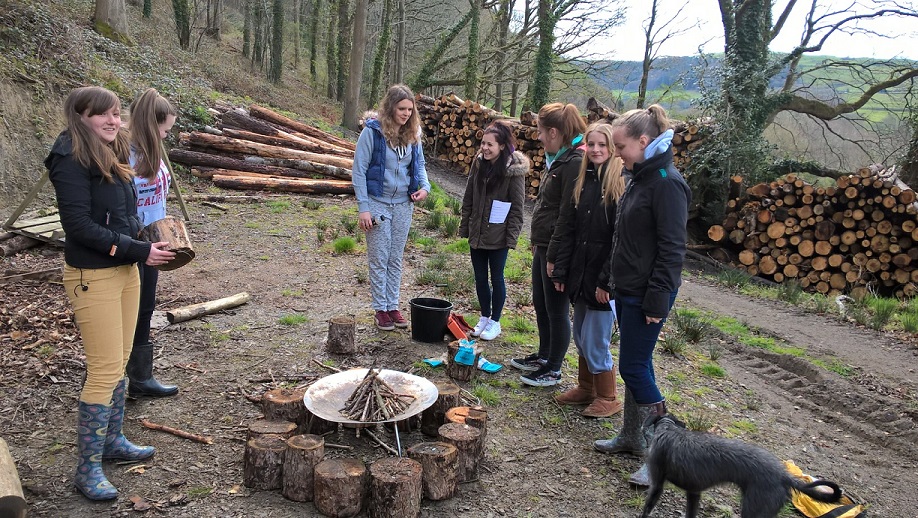 At the start and end of the day the students were asked to stand in a line representing their desire to work with children outdoors educationally on a scale of 0-10, (zero indicating only wanting to work with children indoors, ten indicating a strong desire to work outside) .
At the start:
50% chose "0", 35% chose "5", 10% chose "7" and 5% chose "10".
By the end:
All the students rated themselves between 8 and 10, all stating a desire to include outdoor activities with children as part of their work!
Participants: 19
Volunteer Hours: 76
Tutors: Cath Rigler and Jenny Dingle
We enjoyed staying out in the hail to cook marshmallows!