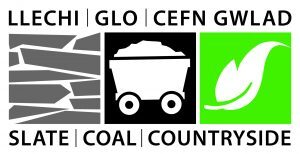 The Llechi, Glo a Chefn Gwlad network is a bi-lingual development grown from three iconic areas of Wales – the slate valleys of Gwynedd, the agricultural heartland and the coal valleys of South Wales. The project has developed over five years through the work of Talwrn. The project will support and promote community leadership amongst younger people in nine areas across Wales, encouraging new community led action, especially around developing and supporting the foundational economy, and provide evidenced models of place-based, people-led, asset based and connected rural and post-industrial communities.
All nine partners are highly experienced Welsh community based organisations that work in an asset based way. Each partner will focus on developing community leadership for the next three years.
Having gained significant new skills and experience the community leaders will be supported to find employment at the end of twelve months, and to continue to contribute to their community. There will be a second and third round of community leaders. The nine partners and the community leaders will work together to capture the learning from the project and disseminate this through their own networks.