Agored Cymru Centre Network meeting
Written by Tir Coed / Thursday 04 May 2017
Tir Coed recently attended the first Agored Cymru Centre Networking event for this year, at the Botanic Gardens. This bi-annual event keeps Tir Coed up to date with current developments in policy and procedure and allows for feedback directly to the senior management team.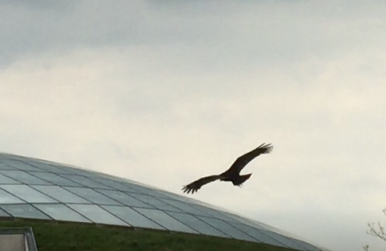 It is a great opportunity to find out first-hand what is being planned and to share with other centres, and Agored Cymru, experiences of administering the accreditation whilst asking questions or raising issues or concerns which then help to shape the provision of the future.
Topics this time included:
Kevern Kerswell, Chief Executive
o Initial Priorities to:
Strengthen relationships with existing centres
Communicate better
Improve understanding of the needs of stakeholders and learners
Live our values
Celebrate our success
Build our business
Provide external Quality Assurance that ensures compliance and adds value
o New management structure
o New charging structure
Kayleigh Chainey, Centre Manager
o Updates
Qualifications – Essential Skills - Employability
Apprenticeship
CPD training opportunities
New releases
Eleanor Jones, WCVA Performance & Support Manager
o Active Inclusion fund details
European funding realities
Eligibility & application process
Support during process & projects
This was, as always, a really positive and productive gathering including opportunities to network with other providers.
It just so happened that on the same day a group were filming around the Botanic Gardens with a number of large birds of prey, including kites, hawks, falcons and vultures. Fascinating!