Pembrokeshire Coordinators visit the woods
Written by Tir Coed / Monday 19 June 2017
Last week, Jim and Lowri visited Coed Tyllwyd, Llanfarian and Trecwn, Scolton Wood and The Woodland Farm in Pembrokeshire.
They firstly visited Coed Tyllwyd, Llanfarian on Tuesday to see the work that previous Tir Coed training courses have done at the wood. Joe Gardom, Ceredigion Coordinator, gave Jim and Lowri a tour of the wood before returning to the base where the current training course is working to meet some of the participants. It was a lovely day to see the brilliant work that has taken place in Coed Tyllwyd and it was great to see the current training course enjoying themselves building another structure at the wood to replace the one that wasn't fit for purpose any more and learning new skills.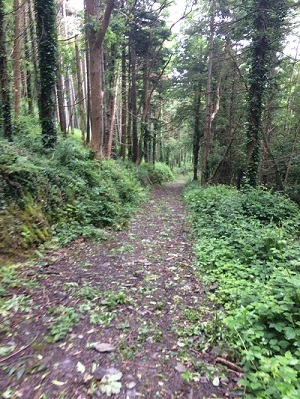 The visits in Pembrokeshire took place on Wednesday. Firstly, Jim and Lowri visited Trecwn. They were both given a tour of the grounds by Nial Rees, Executive Estate Manager and Richard Curtis, Chartered Forester and founder of ARC Woodlands. The former RNAD base has a large potential for training courses and intensive training weeks. Jim and Lowri were shown the various areas where work could be carried out by training courses and they both look forward to organising training courses at the site in the near future.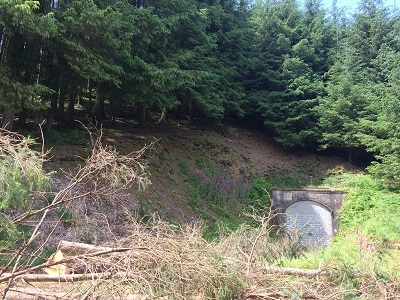 The second visit was to Scolton Wood, a privately owned woodland near Scolton Manor. Jerry Roberson, owner of Scolton Wood, took Jim and Lowri for a walk around the woods and outlined the areas of work that could take place. Scolton Wood has a large potential to hold training courses, intensive training courses and activity days and Jerry has a great vision for the woods that Tir Coed hope to contribute to. Following the visit, Jim and Lowri both agreed that Scolton would be the perfect site for the first training course and both are ready to start planning the first training course as soon as possible.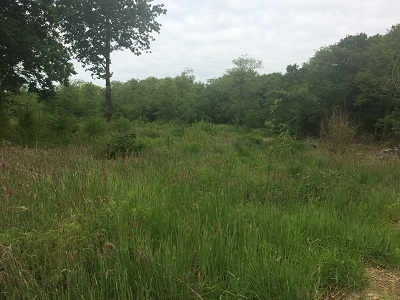 The final visit of the day in Pembrokeshire was to The Woodland Farm. The Woodland Farm owners run a flower cut business and have a couple of meadows surrounded by woodlands. This site also has a lot of potential for development with areas of coppicing, clearing and huge potential for a roundhouse or a sheltered working space. The Woodland Farm have the potential to hold activity days and training courses.
Following the visits to all four woodlands, Jim and Lowri have their work cut out to organise the first training course and arrange some activity days in Pembrokeshire.