Another 12 weeks of roundhouse building at the Elan Valley.
Written by Tir Coed / Wednesday 12 June 2019
On the 2nd of May, 12 participants met at the Elan Visitors Centre ready to start on this exciting build. Experienced Tir Coed tutor Dave, support tutor Polly and Powys Coordinator Anna were there to meet our newest cohort.
The course started with introductions and a team building exercise of making Dens. Like all Tir Coed courses the participants selected had a range of life experiences and skills, though many had never undertaken a project like this before.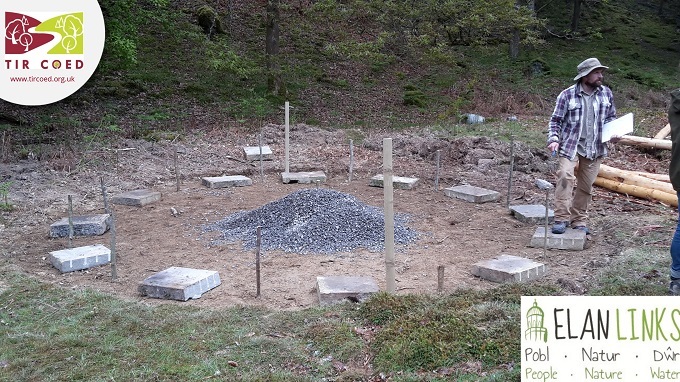 Over the next 12 weeks they will be learning how to make unprocessed timbers into a stunning Round House that will be used by future generations, follow our build on the Elan Links and Tir Coed social media!