Celebrating Volunteers!
Written by Tir Coed / Thursday 07 June 2018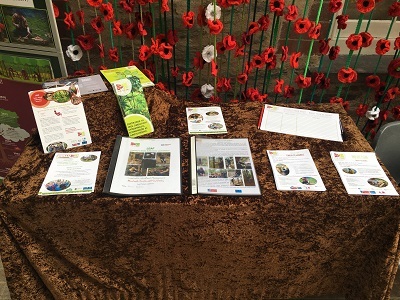 A great day at the National Wool Museum yesterday, celebrating volunteering in #volunteersweek with craft and growing demonstrations, intergenerational workshops and lots of networking! We met staff and volunteers from Men's Sheds Cymru, Volunteering Matters Cymru, Older People's Commissioner for Wales, Altzheimer's Society Cymru and many more...talked to local people about Tir Coed training in Ceredigion, Pembrokeshire, Powys and Carmarthenshire…and were joined by a total of 360 visitors during the day! Well done and thank you National Wool Museum!