Little people in the woods!
Written by Tir Coed / Tuesday 27 September 2016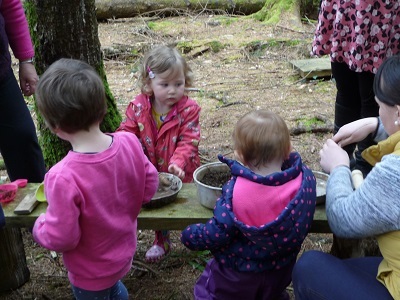 Mums and their little ones from Llanllwni Ti a Fi enjoyed 2 hours in the woods, sitting around the fire, chatting, watching their tots finding their balance on the woodland floor and playing in the mud kitchen, making leaf crowns, laying in the hammock and listening to stories about animals and playing simple musical instruments. Tutors James Kendall and Lea Wakeman ran the different activities, encouraging the little ones to discover their surroundings and putting the mums at ease while they enjoyed a cuppa.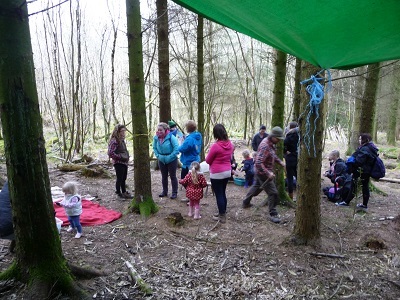 Number of mums and little ones x 6
Number of volunteer hours x 12