The beginning of Powys' 12 week course!
Written by Tir Coed / Wednesday 23 January 2019
Firstly Happy New Year from the Elan Valley.
Tuesday 15th January saw the start of our first 12 week course for 2019.
The weather was unusually dry and pleasant for the first day of the course, with 9 trainees meeting at the Elan Valley visitors Centre, another 3 are due to join them over the next few days. Tir Coed Co-ordinator Anna, Tir Coed Mentor Gayle, along with Course Tutors Phil and Dave were there to greet them with welcome drinks kindly provided by the Visitors Centre.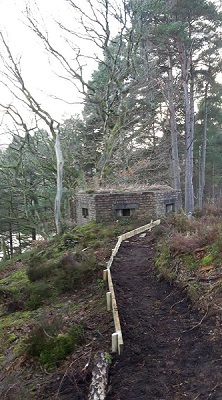 Introductions were made and the course has a mix of some trainees who have previously attended Tir Coed training and some for who this is all new. The latter included our newly appointed Mentor Gayle who has only been in post a few weeks.
After introductions the trainees were shown to the Tir Coed / Elan Links office based in the Elan village, this is to be their meeting point and office base for the next 12 weeks. After dropping off bags, Phil and Dave took the trainees on a walk around the Elan Village talking about the Ecology and History of this beautiful part of Mid Wales. After lunch the group disappeared into the hills to start work, returning with smiling faces at the end of Day 1.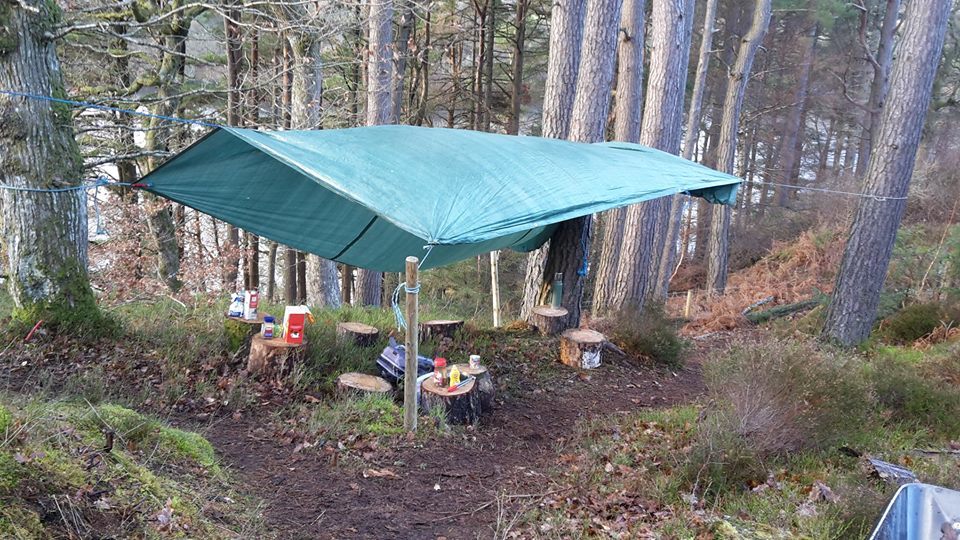 Wednesday saw the weather return to its normal January form, of cold and wet; however our trainees were not put off and again disappeared into the hills this time armed with a Tarp, for shelter, and a fire pit for hot food and drink, as well as a plethora of tools. The plan for the next few days is to improve access to 2 historical Pill Boxes situated above the Garreg Ddu Dam. This will include learning how to use an array of tools, working on uneven ground and there's even talk of using some of the felled trees to make a seating area! The weather didn't dampen spirits and after just 1 full day on site the group had made impressive head way and I can't wait to share with you how this develops over the next few weeks!