Viking invasion at the Elan Valley...
Written by Tir Coed / Wednesday 04 December 2019
The 6th November saw 9 trainees arriving at the Elan Links HQ for 5 intensive days of expert tuition and the aim of building 4 viking pole lathes.
5 trainees had previously attended a Tir Coed course at the Valley and were happy to show our 4 newcomers the ropes as there was equipment to take down to the round house where the course was to be based for its duration.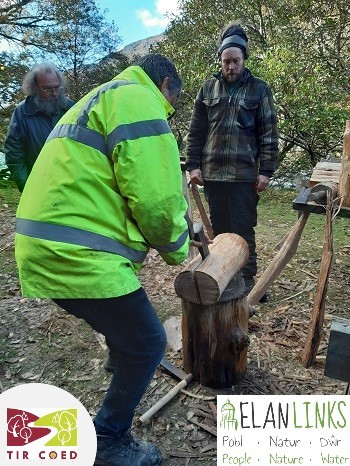 The trainees happily settled into groups with each trainee getting the opportunity to make each the components of the Pole Lathe, and a healthy edge of competitiveness soon caught on with who could get a leg or poppet finished first. By the Friday, all Pole Lath bodies had been assembled.
The following Wednesday saw everyone reassemble at the roundhouse for the final push to finish the Lathes, and by the end of the day they were pretty close to completion, with just the finishing touches needed.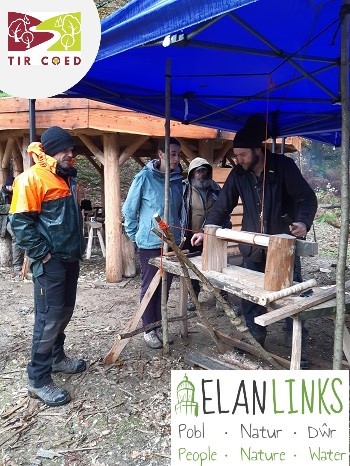 The final day of the course is always a bit of a celebration of achievement, and even an Amber weather warning didn't sully our trainees enthusiasm. By 11am, the first wood ever turned on an Elan Valley Tir Coed course happened, by noon we had 3 Pole Lathes running and after a final push all 4 lathes were completed!
After a warming lunch of soup and sausage rolls, the group was joined by Elan Links Project Manager Eluned Lewis who presented everyone with their certificates of achievement. The afternoon was dedicated to turning billets, with rolling pins being a favourite creation of the group.