Volunteering at Coed Tyllwyd
Written by Tir Coed / Thursday 29 November 2018
The volunteer group returned to Coed Tyllwyd after a 2 week break due to other courses being held at the site. We were graced with good weather and also joined by two new volunteers; Sophie and Mary, both studying Geography at Aberystwyth University. They both excelled at felling their first hemlock to be used for retaining the pathways close to the stream.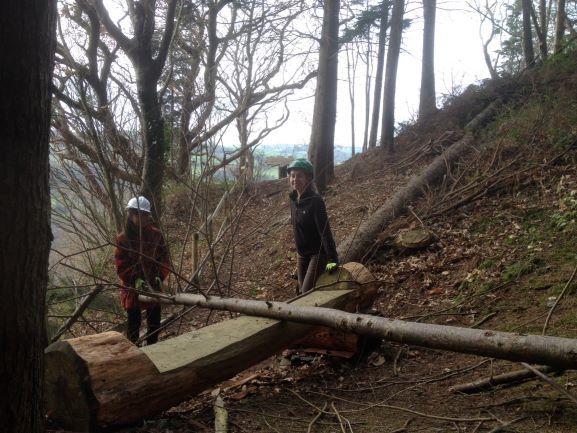 Work this week focused around the bridge installation and path maintenance in the southern area of the wood and the team managed to fix the main supports in place ready to install the walkway over the coming weeks.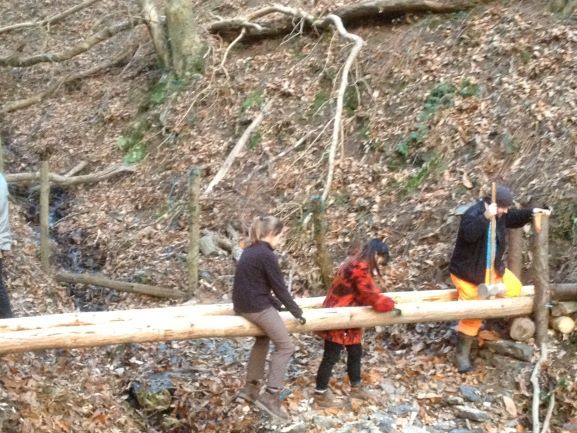 Meanwhile two other volunteers continued with the removal of unsafe trees along the main ride ready for extraction over the winter months. On the whole a very productive and positive day, well done team!