Welcome to Coed Tyllwyd
Written by Tir Coed / Wednesday 15 May 2019
On the first day the trainees got to know the beautiful woodland site before moving on to developing and learning green woodworking skills using traditional hand tools in the glorious sunshine.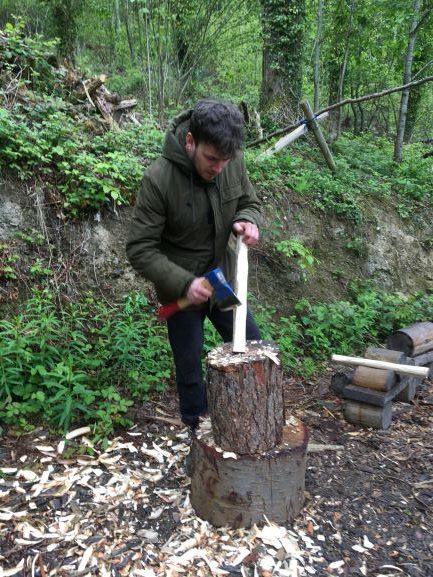 They hand-crafted mallets to be able to create 3 legged stools to take home at the end of the course.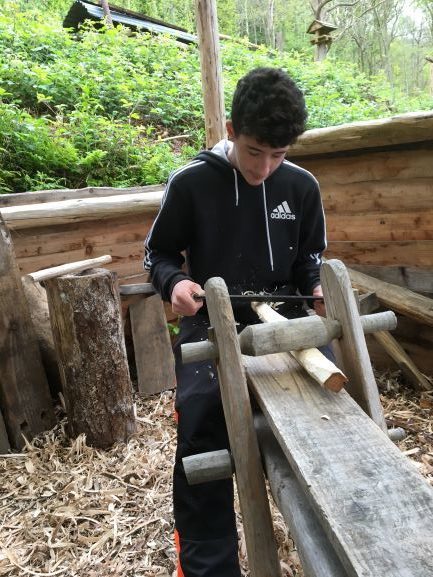 As a group they worked together to construct beautiful benches to contribute to the aesthetics of the site.
The trainees ended their week with celebrations, enjoying cake and a presentation of certificates.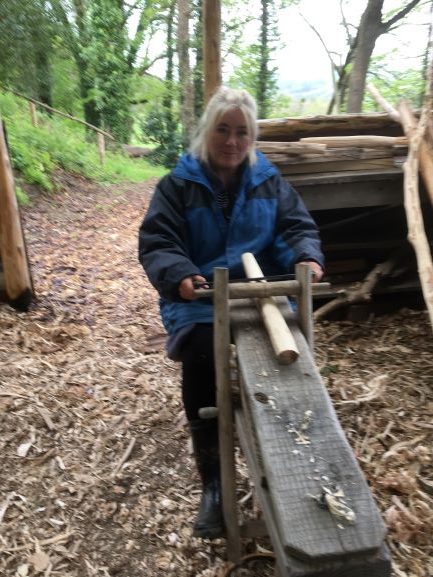 Tutors: Wil Nickson and Anna Thomas
Number of trainees: 7
Number of hours: 148