Woodland Carpentry Pembrokeshire - Half Way Mark
Written by Tir Coed / Monday 28 August 2017
After 6 weeks of hard work, the participants on the Pembrokeshire LEAF Pilot training course are preparing to install the structure that will become a fully functioning disabled access compost loo.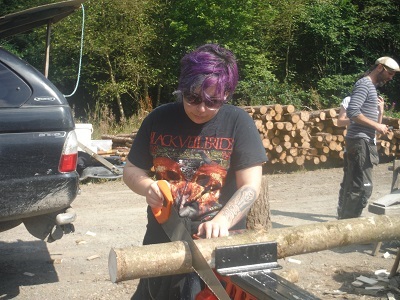 The course began on the 24th July with 6 participants and by now we're up to 7 in total. This time around, the participants are a young group with the majority around 16.
Participants are all enjoying themselves and both Jamie (Lead Tutor) and Steve (Support Tutor) are doing a brilliant job of getting everyone engaged and contributing to the work.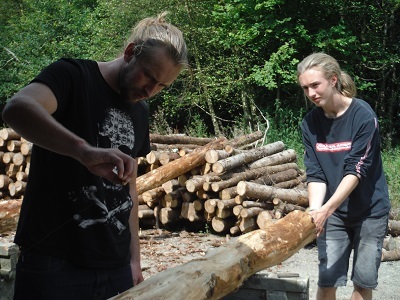 The main work has been focusing on preparing the timber ready for construction by stripping the bark and marking the timber correctly.
Every week I look forward for Monday's and Tuesday's to be able to come on the training course and I look forward to be able to participate in other Tir Coed training courses already!
During the 5th week of activities, the participants got a taste of two other Tir Coed Freelance Tutors Rob (Lead Tutor) and Peni (Support Tutor). Rob and Peni led on peg-making activities and clearing the site are where the compost loo will be installed.
With the structure due to be installed next week, everyone is looking forward to seeing the compost loo and structure take shape.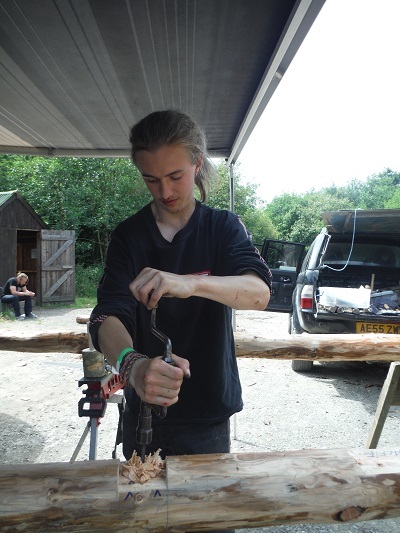 Watch this space for more updates and pictures!