Youth Service Bushcraft and Woodcraft Session
Written by Tir Coed / Tuesday 09 May 2017
A group of young people supported by the Ceredigion Youth Service visited Coed Tyllwyd for a day of bushcraft and green woodworking activities. The group split between doing bushcraft and making spoons, spatulas and trying their hands at wood turning on the pole lathe. Everybody got stuck in with the spoon carving, for many this was their first introduction to carving something with a knife.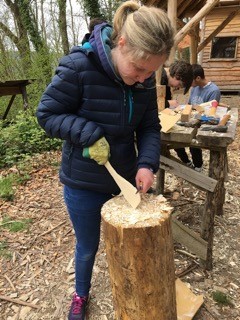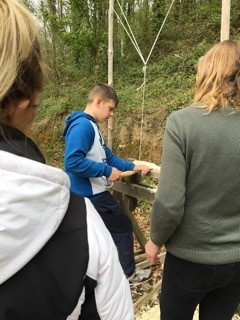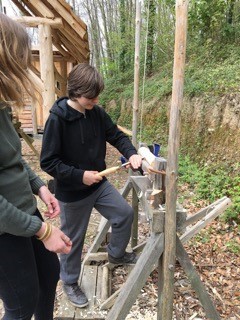 The youth workers, who attended some bush craft training with Tir Coed last year, led the young people in activities by the round house, with the groups swapping over at lunch-time.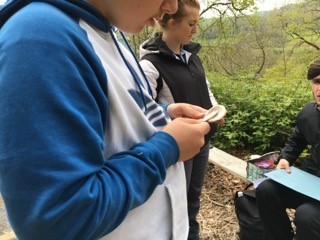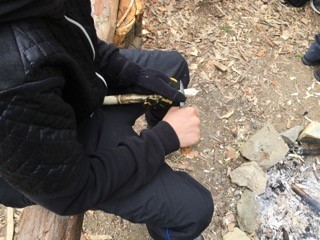 The group really enjoyed learning safe fire lighting technique and roasting marshmallows over the fire at lunch time, saying that in the future they would like to learn flint and steel techniques as well as other survivalist skills.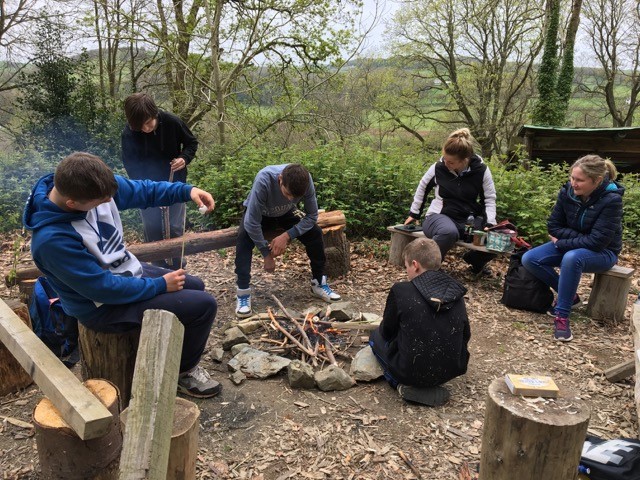 Tutors: Polly Williams and Anna Thomas
Participants: 7
Volunteer Hours: 42
Group Feedback: 5 *s