Events
Not sure if you're Tir Coed material? Everybody is welcome!
If you want to get involved with Tir Coed but aren't sure how, get in touch
Or take a look through our upcoming events to find out what's on…
Events calendar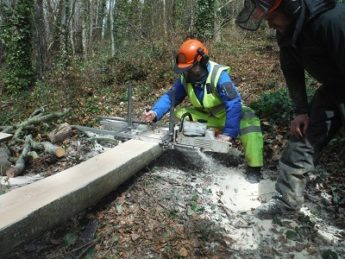 A 12 week training course in woodland conservation and countryside skills. During the course, trainees will learn about woodland ecology and undertake a range of practical tasks for woodland management and wider estate maintenance.
For more information or a referral form contact Anna Georgiou on elanlinks@tircoed.org.uk
Get in touch by Tuesday 27th of November.
Get in touch

Get in touch