Events
Not sure if you're Tir Coed material? Everybody is welcome!
If you want to get involved with Tir Coed but aren't sure how, get in touch
Or take a look through our upcoming events to find out what's on…
Events calendar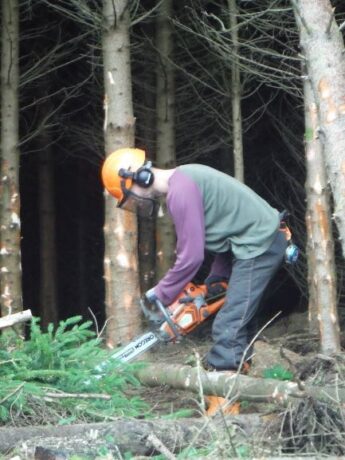 Cwrs dilyniant 5 diwrnod mewn echdynnu pren effaith isel. Bydd hyfforddai yn dysgu sut i echdynnu pren yn ddiogel gyda winshis a thractor bach a phrosesu coed tan.
A 5 day progression course in low impact timber construction. Trainees will learn how to safely extract logs with winches and small tractor and processing firewood.
Get in touch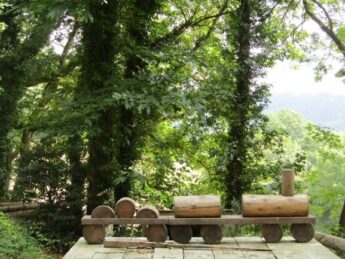 Ffocws y cwrs bydd COEDWIGAETH GYMDEITHASOL; gweithio gyda phobl yn y goedwig. Mae'r cwrs wedi'i ddylunio ar gyfer rheiny sydd wedi cwblhau un o'r cyrsiau 12 wythnos neu sydd a profiad blaenorol yn y pwnc.
The focus of this course will be SOCIAL FORESTRY; working with people in the woods. The course is designed for people who have completed one of out 12 week courses or have prior experience in the topic.
Get in touch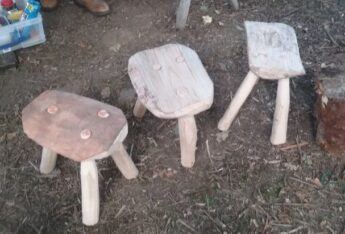 Cyflwyniad i Tir Coed a gweithio mewn coedwig. Bydd y gweithgareddau'n cynnwys cyflwyniad i ddefnydd o offer, gwaith coed irlas ac ymarferion iechyd a diogelwch. Bydd gan y cwrs ffocws benodol ar baratoi man gwaith coed irlas.
DYDDIAD CAU: 24ain Ebrill 2019
An introduction to Tir Coed and woodland working. Activities will include introduction to tool use, green woodworking and health and safety practises. This course will have a particular focus on preparing a green woodworking space.
CLOSING DATE: 24th April 2019

Get in touch