A visit to Small Woods Association
Written by Tir Coed / Friday 01 June 2018
On a bright and sunny Friday in the month of May Tir Coed Chair, Vice-Chair and CEO travelled across the border to the beautiful Countryside of Ironbridge to visit the picturesque head-quarters of Small Woods Association- The Green Wood Centre.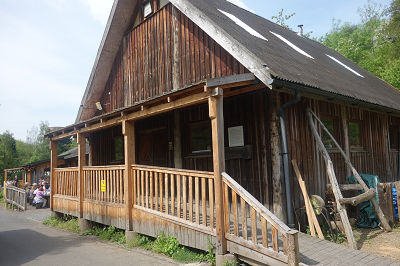 Tir Coed met with John Blessington (Chair), Phil Tidey (Trustee) and Ian Baker (CEO), to learn more about the wider work of Small Woods association and to discuss opportunities going forward.
The day started with a tour of the site, learning about the buildings which includes a very nice independent café serving delicious coffee (much needed after a long journey!) and the heritage and research projects the charity is currently undertaking at the site. Tir Coed also learnt about the apprenticeship programme with interview activities taking place that very day.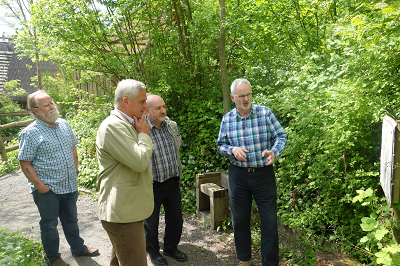 Following a merry tour which highlighted the similarities between the organisations the group set about more focused discussions in the meeting room surrounded by beautiful coracles.
Ian and Ffion delivered short presentation on the work and strategic direction of their representative organisations before opening up discussions at how woodland organisations can work together in an increasingly challenging climate both environmentally and politically to continue to support woodlands and people into the future and support growth of the sector.
Discussion continued over a fresh lunch kindly provided by the café before a short walk of the surrounding coppiced woodland of Ironbridge Gorge.