A Windy and Wet Winter Concludes
Written by Tir Coed / Monday 23 March 2020
We've certainly seen some weather over the past three months especially over the past few weeks. Our hearts have gone out to our fellow Cymro's in South and North Wales who have battled flooding along with the storms. As the daffodils raise their heads above the cold soil and lambing begins on the farms we can all breathe a sigh of relief that the passing of Dydd Gwyl Dewi means spring is officially on its way.
At Tir Coed we have been busy delivering four 12 week training courses in sustainable woodland management, passing knowledge and practical skills that can help to support a positive solution to some of the consequences of global warming.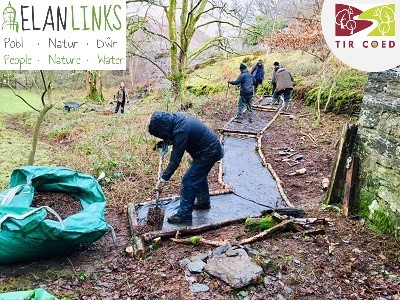 39 trainees have braved the elements across the four counties of Pembrokeshire, Carmarthenshire, Powys and Pembrokeshire. All 39 are set to completed the Agored Cymru sustainable woodland management units, and finish the course with accreditation and a portfolio of work.
A brand new pan-Wales project began in January with 9 welsh organisations partnering to create the grass root, Llechi, Glo a Chefnwlad Project (Slate, Coal and Countryside). Tir Coed is pleased to welcome Isabel Bottoms to the fold as she takes on research and development as part of her community leadership role within this project and as part of Tir Coed.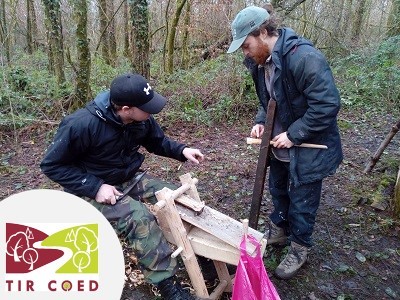 Tir Coed has also welcomed 8 activity leaders to the team who are now very busy delivering the Tir Coed training course and supporting the County Coordinator and Mentor in developing each county activity.
Tir Coed's qualification Gofalu, is nearing completion and Tir Coed plans to launch it in the autumn of 2020. As well as that a brand new tree planting unit is being finalised ready to be delivered in the second swath of progression weeks towards the end of 2020.
Tir Coed's education project developing from our partnership with RFS (Dysgu am Goed 2017-2019) is also nearing fruition and fundraising for this exciting new project will begin this spring.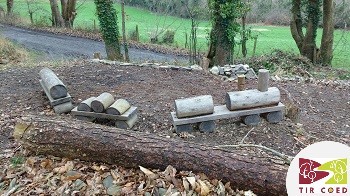 For more information please do scroll through our blogs.
If you're interested in getting involved with any of our programmes, and want to know what's on offer, check out our brochure here: http://tircoed.org.uk/what-we-do
We would also like to offer our best wishes to all during these difficult and unprecedented times. Stay safe and look out for yourself and those around you,
Diolch,
The Tir Coed Team.