Birmingham Consultation
Written by Tir Coed / Thursday 18 August 2016
Eluned, Ffion and Lowri travelled to Birmingham to meet organisations interested in accessing the Elan Links: People Nature & Water project, partly delivered by Tir Coed. Over 36 organisations were invited and around 18 people attended with a wide representation including YMCA, Birmingham Mind, BVSC, Cannon Hill Park, Sova, Tasty Waste, Feed My Creative and Live Life Health & Fitness. The event took place at YMCA Centre in Erdington.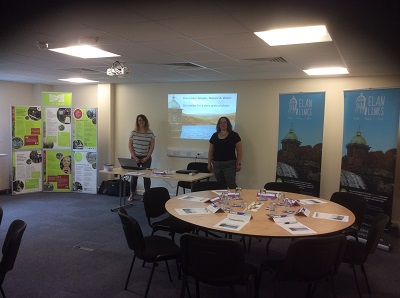 Eluned Lewis, Elan Links Project Manager, began by introducing the Elan Links: People Nature & Water Heritage Lottery Landscape Partnership project, a strategic £3.3 million project, with 12 objectives and 27 projects. The projects cover all sorts, with significant money going towards habitat restoration, nature conservation, access & recreation and heritage interpretation. She added that of particular interest to the people of Birmingham would be learning more about the special place that their water comes from and the history and culture around it. Eluned passed over to Ffion Farnell, Tir Coed Director who briefly explained Tir Coed's history and long standing model before explaining about the exciting opportunities enabled through the Elan Links: People Nature & Water project.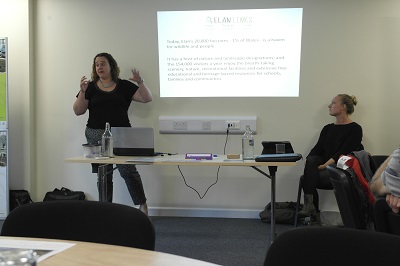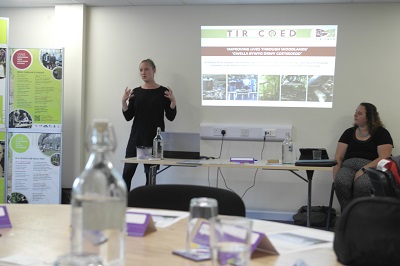 After the presentations the group broke up into three smaller groups to discuss in detail how the provision of educational and therapeutic weekend retreats would work best for each client group and how to reduce barriers to their involvement.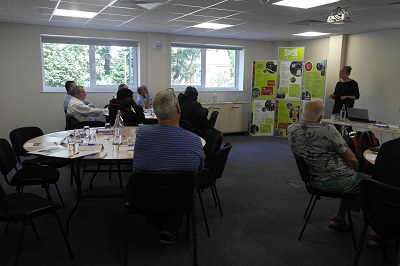 The feedback from Birmingham organisation was very positive and all were very enthusiastic about the provision. All organisations were positive that their clients and even the staff of their organisations would gain a lot from such weekend retreats with some suggesting it would be good for team building amongst staff members.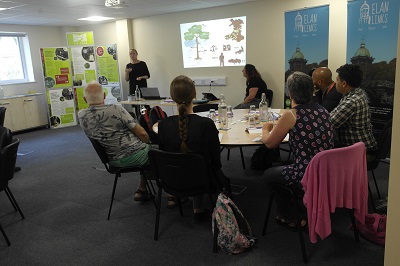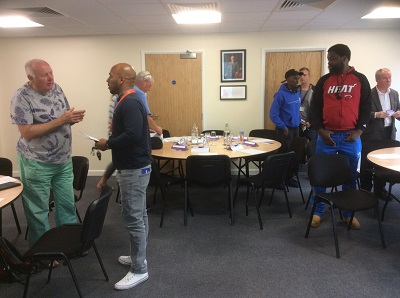 After such a successful day we look forward to moving on with the project and developing our relationship with Birmingham. We also look forward to working in partnership with Elan Links: People Nature & Water to offer this opportunity to the people of Birmingham and reconnecting them with their water source and the beautiful rural environment of the Elan Valley as well as local people across Powys.