Certificate awarding day at Coed Tyllwyd, Llanfarian
Written by Tir Coed / Friday 11 November 2016
Trainees from the combined Lampeter and Llanfarian field carpentry training courses came together at Coed Tyllwyd to be presented with their certificates.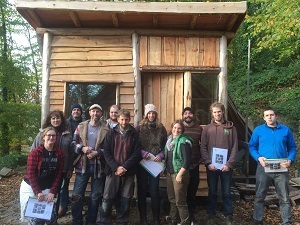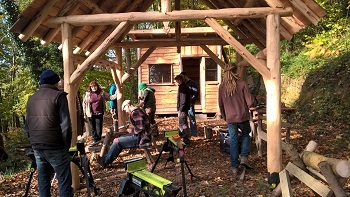 The group enjoyed a large shared lunch, and it was a pleasure to have everyone reunited after being away from the woods for some time. After some food and a few rounds of teas, everyone got down to whittling spoons and spatulas under the new pagoda-style workshop. It was a great feeling to be using the spaces that the groups have created, and the timber structures look particularly handsome in the clear autumn light.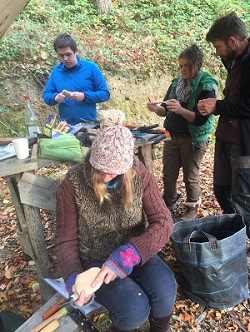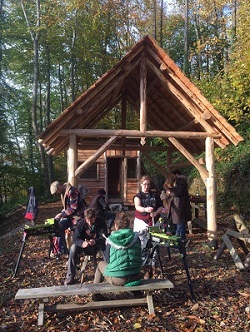 Everyone involved in the construction has a great deal to be proud of, and have helped to develop Coed Tyllwyd as an invaluable community and training resource for the future! It's fantastic to hear that some of the trainees have gone on to do further woodland management training or into paid work in woodlands following the course and we wish them every success.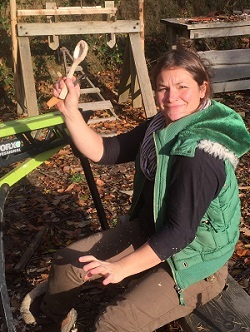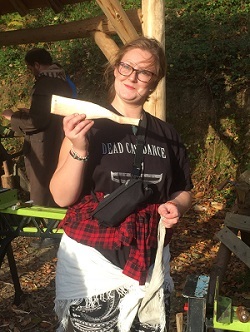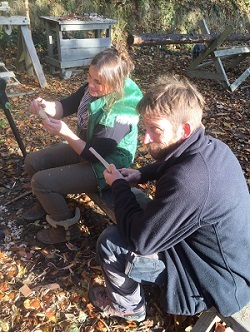 Here are pictures of the participants receiving their certificates: