Coming Soon to a Woodland Near You (if you live in Carmarthenshire)!
Written by Tir Coed / Friday 30 August 2019
From November, the year long pilot will be underway. Activities similar to the ones that have been running so successfully in the three other counties where Tir Coed currently works will be on offer in woodlands in a fourth.
The woodland based provision will include ten bespoke activity days for groups, two 12-week accredited courses and one 5-day progression course. As well as new practical skills, we know that the activities will offer increased wellbeing through learning, working as part of a team and simply being in the natural environment.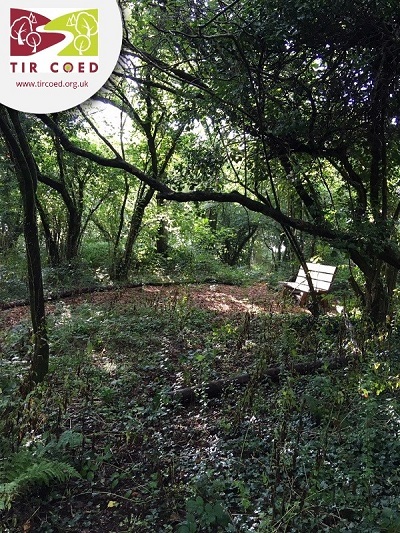 During the development year, Nancy has visited woodlands all over the county to identify suitable venues for the various activities that will be taking place over the coming year. Through joining networks, attending events, sharing presentations, writing blogs and articles and lots of visits, calls and emails, she has also built links with potential referral agencies, partnership organisations and future trainees who are keen to support the project. When she is not exploring woodlands or meeting people, Nancy is based in the CAVS office in Carmarthen. This has proven to be a great decision as it is the hub of third sector activity in the county (and everyone there is so lovely!)
With the details of the first course being finalised, it is a really exciting time in Carmarthenshire. If you like to be the first to know about our provision in Carmarthenshire, you can contact Nancy: carms@tircoed.org.uk