Hwyl Fawr Eiri
Written by Tir Coed / Monday 04 June 2018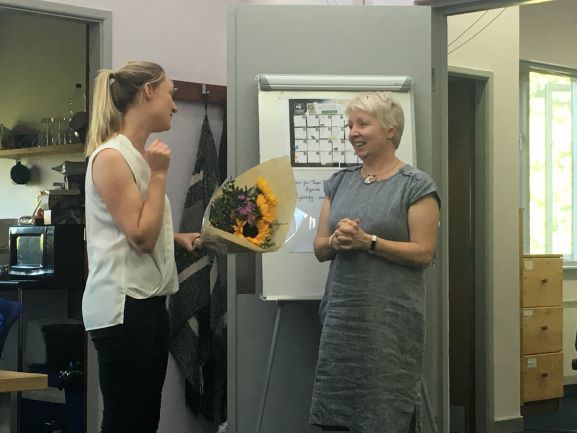 Diolch am yr amser braf yn gweithio gyda chi
Diolch am y cyfaillgarwch a ddangosoch chi i fi
Pan mae'n amser coffi, codwch lan y ffôn
Mewn cwpwl o funudau fyddai lan yn groes y lôn!
Pob lwc yn y dyfodol i chi ac i Tir Coed
Elusen fydd pob amser yn sefyll yn falch ar ddwy droed.
Thank you for the lovely time working with you
Thank you for the kindness you showed me
When it's time for coffee, pick up the phone
In a few minutes I'll be up across the lane!
Good luck in the future to you and Tir Coed
A charity who will always stand proud on her two feet.