Long Wood Wildlife Survey Days
Written by Tir Coed / Wednesday 21 September 2016
Scott Roe from Vital Ecology has spent 4 days a year over the last 3 years as part of the VINE project carrying out wildlife surveys at Long Wood. Now the VINE project is coming to an end, Scott has been busy collating all his results into a final report.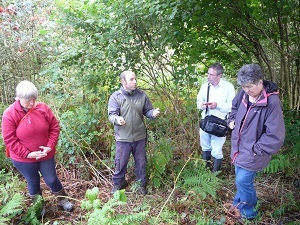 Two days were recently spent in Long Wood with a small group of local volunteers to carry out the final surveys. This also included visiting a potential site in the woods for the proposed community orchard. Lots of discussion took place with Scott and the group about the existing value of this habitat for wildlife and the suitability of the site for growing fruit trees. The area is already rich in rowan and hawthorn, so there are already plenty of wild fruits growing there.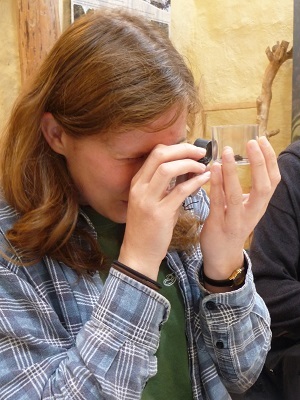 We also set pit-traps to catch ground beetles on the woodland floor near the visitor centre, with some great results and some beautiful big beetles! We then spent some of the time trying to identify them using specialist books that Scott had brought with him.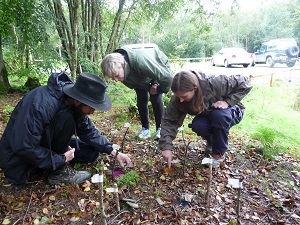 Scott presented his final results and recommendations in his ecological report for Long Wood. This was presented to Carolyn Swain from Long Wood Community Woodland at the recent celebration event. This report will help the Long Wood staff and committee to manage the woodland in the future and help to improve it's value for biodiversity.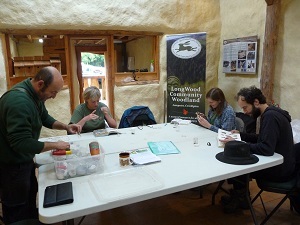 Number of volunteers x 8
Number of volunteer hours x 48