New Pembrokeshire Staff
Written by Tir Coed / Monday 19 June 2017
Having been successful with the Pembrokeshire LEAF pilot funding from PLANED, Tir Coed would like to introduce two new members of staff who will be sharing the role of Pembrokeshire Coordinators. Jim is a new face at Tir Coed but it's possible you will have seen Lowri at Tir Coed events in the past. Jim and Lowri have already started their role and have already visited potential woodlands in the Pembrokeshire area. They are both off to a great start!
A little bit about Jim. . .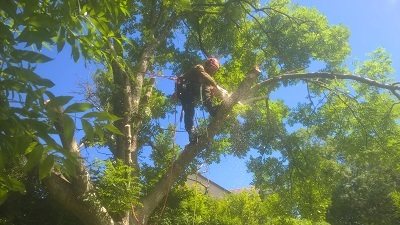 Jim is a self employed Tree Surgeon by trade and runs a successful small business in Pembrokeshire. With a passion for trees and a long background in gardening, carpentry, tree works and planting Jim is looking forward to getting stuck in with the LEAF project as him and Lowri expand it into Pembs. Jim has also been involved with projects including getting funding for a mobile skate ramp for traveller kids, and finding funding for another project creating bird & bat boxes for landowners and other groups. Jim said;
I am really excited about bringing my experience and love of trees to this project and working with the Tir Coed family, it seems like a match made in heaven and I am really looking forward to seeing first hand, all the creative and positive outcomes that this fantastic project will undoubtedly produce!
A little bit about Lowri. . .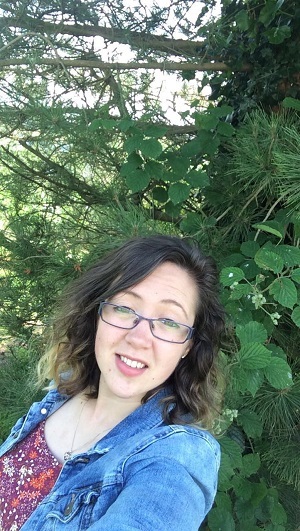 Lowri originally joined the team back in July/August 2016 on a Jobs Growth Wales placement where her week was split between Tir Coed, Elan Links and CARAD. Her previous role was Engagement Officer and as part of her role she undertook a lot of the consultation for the LEAF pilot and full project in Powys and Ceredigion. Now, we get her all to ourselves!
Lowri moved to Bangor in 2013 to study her degree in Welsh, Philosophy and Religion at Bangor University. After graduating, she returned to her home at the foot of the Mynydd Bach where she now lives with her parents.
Having worked for Tir Coed over the last year, I am looking forward to expanding the fantastic work that they do into Pembrokeshire and look forward to working alongside Jim to deliver fantastic training opportunities and activities in Pembrokeshire woodland, using Tir Coed's provision.