Online Counselling Service by Area 43
Written by Tir Coed / Friday 10 August 2018
Cath and Steve were invited to Area 43's official launch of their new online counselling service, funded as a pilot for 2 years initially by Cynnal y Cardi which was held at the Moody Cow Café, Llwyncelyn.
Here is an online counselling service for young people aged 16 to 30 living in Ceredigion. The service is run by Area 43's team of fully trained counsellors who live and work in Ceredigion and therefore understand local issues faced by young people that are rurally isolated.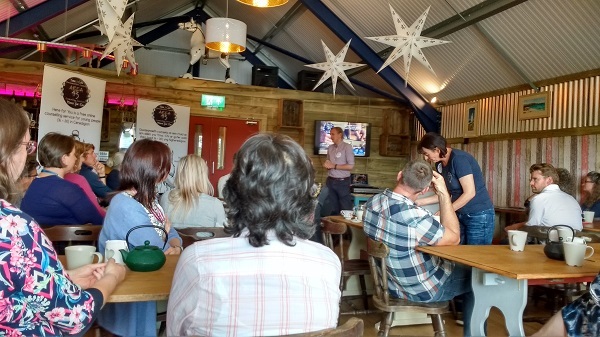 This is a great service as many young people find face to face counselling to be a barrier and are more likely to engage with an online service.
They have a free phone number 0800 0385778 or contact them at counselling@area43.co.uk