RAY Ceredigion Young Peoples' Festival 02.08.17
Written by Tir Coed / Tuesday 12 September 2017
Joe Gardom (LEAF project's Ceredigion Coordinator), Anna Thomas (pole-lathe extraordinaire) and Robin Kibble (avid spoon-crafter) attended the RAY young peoples' festival in Aberaeron on the 2nd of August to provide information about the training available with the charity and to provide some interactive demonstrations of traditional woodworking skills.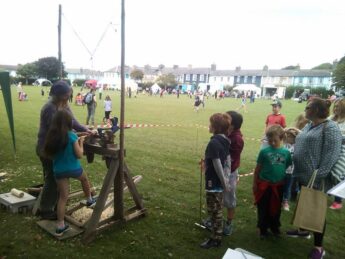 Despite a threatening forecast of high winds during the set-up period for the day, the gales failed to materialise and we were able to establish our stand with minimal difficulty (and with some last minute whittled pegs for the gazebo!).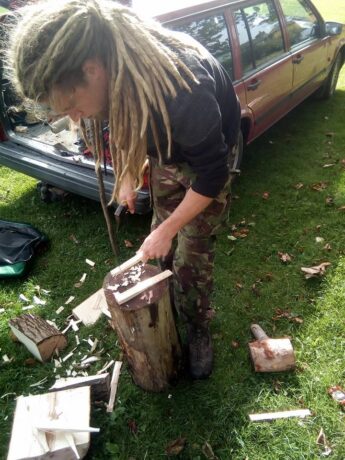 As the morning went on the sunshine broke through the cloud and the event received and excellent turnout. Anna had a nearly endless queue of young people eager to have a go at turning some wood on the pole lathe, and Robin demonstrated wood-carving with some immaculate spoons. Lots of the children were very keen to carve a "gypsy flower" from hazel poles using the shave horse and draw knife with Joe, and thankfully we had brought extra poles after this proved highly popular the year before.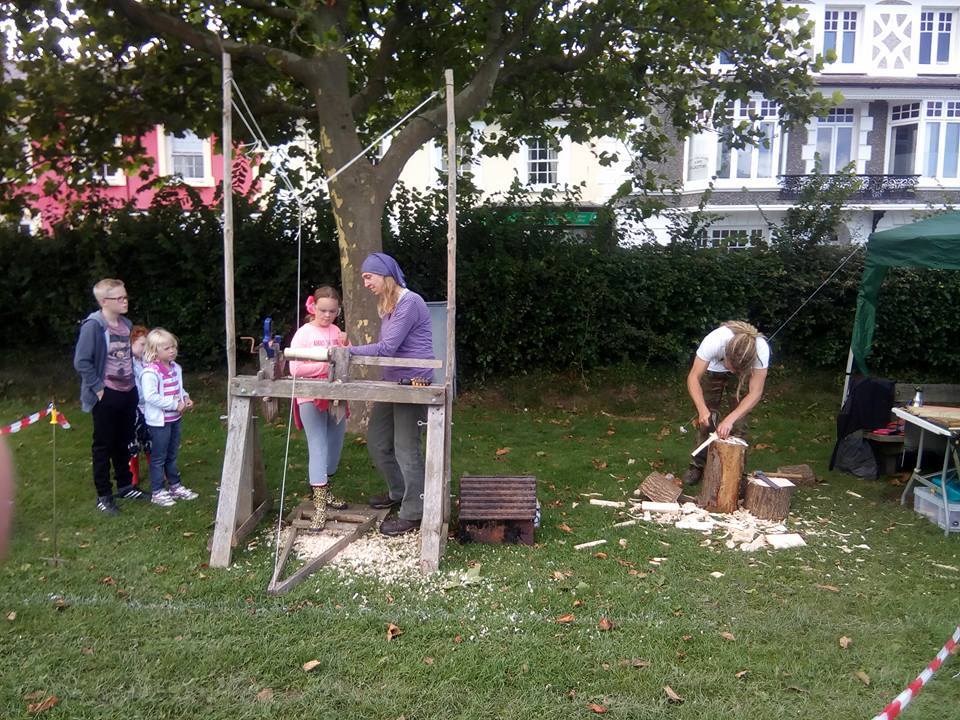 A great number of parents expressed interest in getting their young children out into the woods as potential future activities with the National Trust at Llanachaeron, with some signing up for the Youth Service's sessions in Coed Tyllwyd (Llanfarian) in the following weeks as well.
By the end of the day over 50 young people had engaged with the activities on offer, many of them having worked with wood for the first time and going home with wooden flowers and a new interest in wood craft!
Participants: 51
"It makes me so happy to see you keeping these skills alive"