Sea2Shore Food Festival
Written by Tir Coed / Tuesday 21 August 2018
Bright and early on a Sunday morning the Promenade in Aberystwyth was vibrant with local businesses and organisations setting up ready to welcome hundreds of people to the Sea2shore food festival.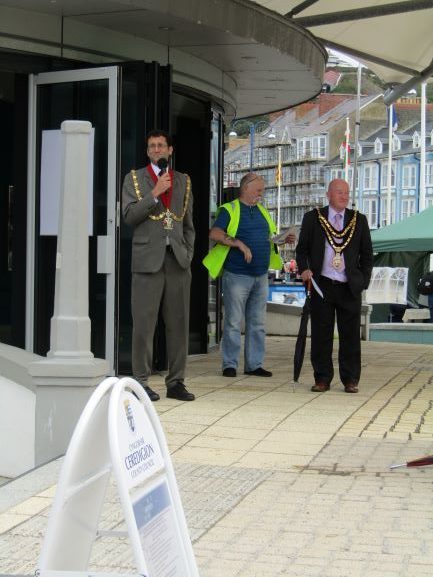 The festival was opened by Aberystwyth Mayor, Talat Chaudhri. Tir Coed was luckily situated next to the bandstand which meant we were able to enjoy the music throughout the day by Band Samba Agogo, Tenovus Choir and Louise and The Feathers.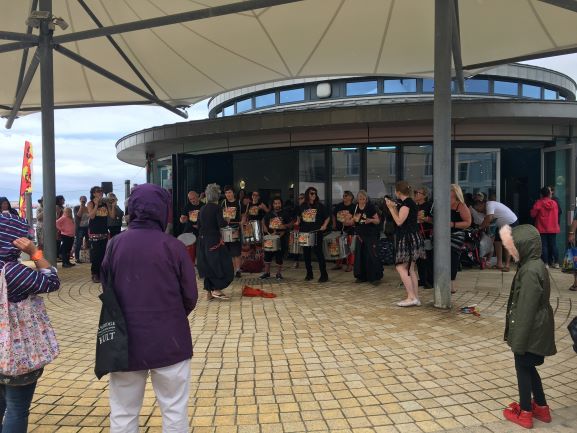 At 11:30am Cragen the Sea Monster arrived onto the beach as part of the Small World Theatre's performance to educate everyone about marine litter. If you missed it, Cragen will be at numerous events along the Welsh coastline between now and December, take a look at their website to find out more.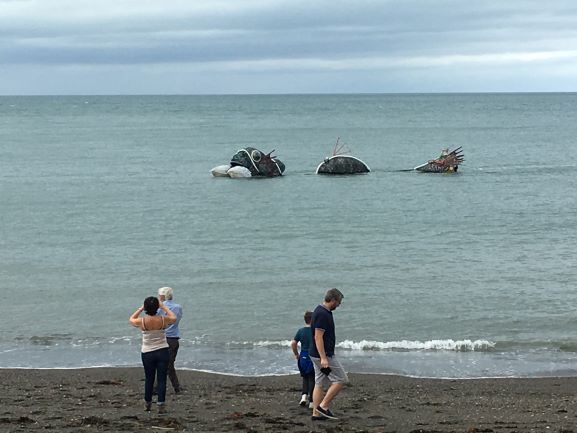 As well as promoting Tir Coed's work across Ceredigion, Pembrokeshire and Powys and the upcoming courses, children gathered around the craft table to create hedgehogs and sea monsters from pine cones and moss. Throughout the day, the team spoke to a number of different people from across Ceredigion and a number of visitors who were on holiday in Wales.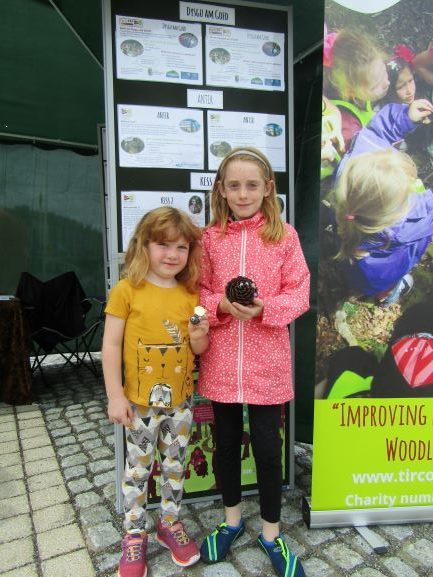 During the afternoon, Kevin, AnTir Intern was walking around conducting surveys, collecting opinions from members of the public about the potential of Tir Coed holding horticulture training courses to promote and encourage food growing.
The event was very successful despite occasional strong winds and showers. Thank you to the organisers and stewards for their work prior to and during the event. We look forward to join you again next year.