Volunteering at Coed Tyllwyd
Written by Tir Coed / Friday 06 July 2018
Last Monday was incredibly hot, even in the shade. However we manged to complete installing the posts for the fitted banisters running alongside the new steps.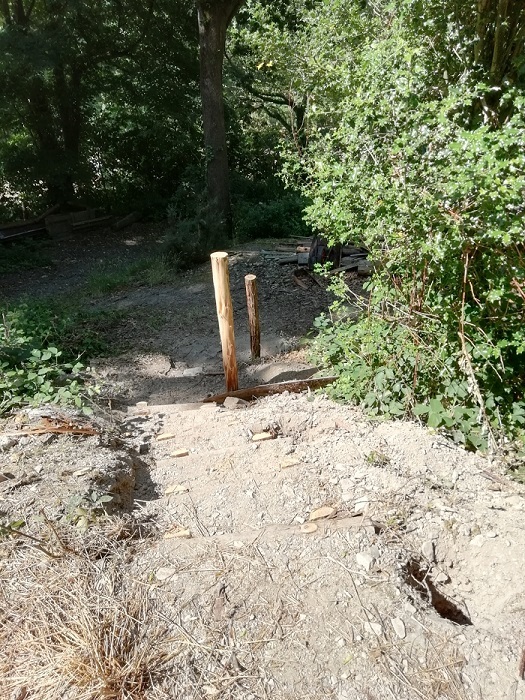 The earth was so dry it was like sand so digging deep narrow holes was a trial.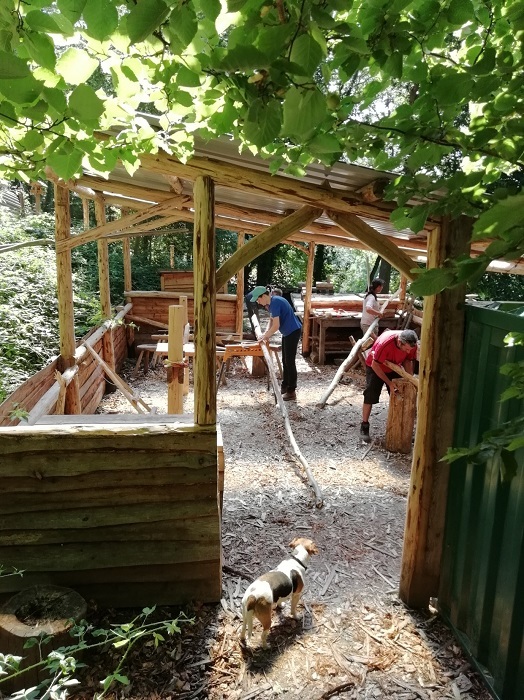 For the afternoon shift we all ended up in the (shaded) workshop, finishing the handrails expertly supervised by Doris the dog, of course. Three of the team went off to do some bramble bashing to further improve access to the upper woodland. An enjoyable and productive day despite the heat!