Volunteering at Coed Tyllwyd
Written by Tir Coed / Friday 13 July 2018
This week we tackled a path along the north ridge of the woods with bramble bashers to improve access for visitors.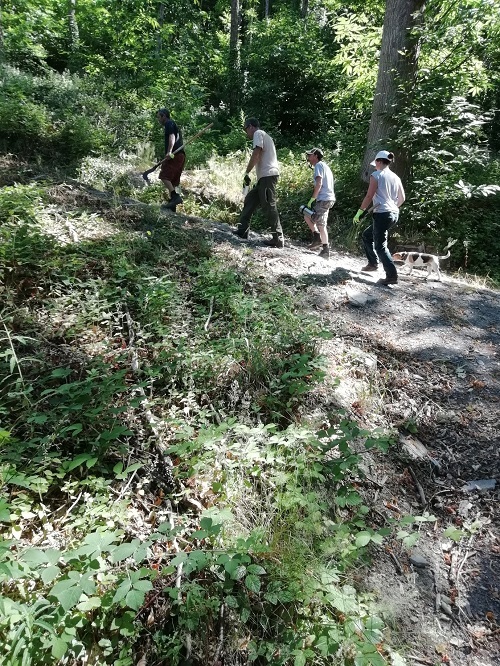 This is one of the most beautiful walks through Coed TyLlwyd, especially at this time of year!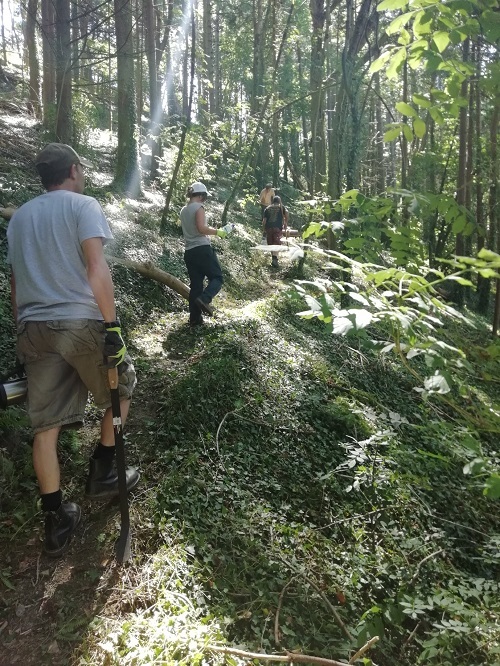 Come lunchtime we hadn't quite reached the farthest end so we had a go at forging our own path…
…some of us fell over, but luckily I don't take pictures of myself so no evidence exists!
After lunch we spent time around the cabin tidying up and doing odd jobs to make it more attractive for visitors. Another hot but productive day at TyLlwyd, well done team!