Arboriculture, Horticulture and Forestry Apprenticeship Trailblazer Training Provider Delivery Event
Written by Tir Coed / Thursday 24 May 2018
An epic journey of 51/2 hours through sweltering heat, a maze of motorways and tiny back roads was rewarded with a formidable location for this Apprenticeship gathering.
Shuttleworth College, part of the Bedford College group, is a Further Education institution set in stunning parkland, with its own airfield! Offering mainly agriculture, forestry, environment, land-based industries, and animal science courses, it boasts an animal care centre that supports domestic animals and specialist zoo species from around the globe as well as access to almost every kind of habitat. Uniquely situated in a conservation area, the estate has a working farm, a shoot, a fishery with several well stocked lakes, a site of special scientific interest, ancient woodland, a country wildlife site, and formal parklands with county specimen trees. A pretty impressive place overall.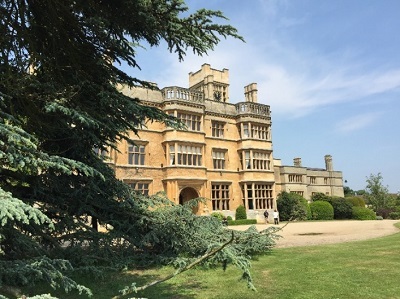 80 delegates, including employers, colleges, forestry and woodland organisations, professional trade associations and accreditation awarding body representatives, attended this Trailblazer event, which provided up to date information on the progress of the Arboriculture, Forestry and Horticulture Apprenticeships.
A number of speakers shared experiences, good practice and concerns relating to these brand new apprenticeship standards.
Break-out groups discussed specific issues (positive & negative) relating to each apprenticeship and highlighted areas for targeted intervention. In the Forestry session, there were varied experiences with the provision of industry standard tickets; some colleges finding that recruitment of apprentices to the Forest Operative standards was being overshadowed by the attraction of gaining more tickets on the Arborist standards. Whereas, employers were concerned that apprentices with too many tickets would end up being more qualified than the team leaders they were working under, so were happier to offer placements for Forest Operative rather than Arborist!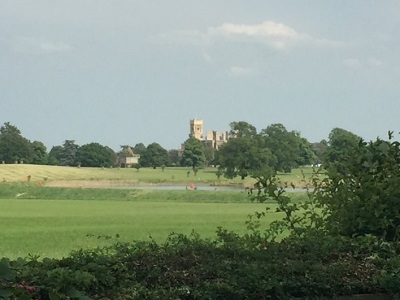 Another crucial feature debated was the importance of 'values and behaviours'. All industries see these as essential, and some more so than the vocational skills being gained. This is exactly what Tir Coed have been promoting in the Intensive Training weeks, so it's great to know again that Tir Coed is playing its part in the bigger picture and is at the forefront of significant developments in the sector.
Recruitment and marketing was raised across all groups as being the most important element moving forward that now needs attention. It was felt that the aim should be not to sell the 'Apprenticeship', but to sell the 'Career'.
A very positive and productive event; the most recent outcome being, an invitation for Tir Coed to join the Welsh Forestry focus group to begin discussions with Welsh Government ministers about how apprenticeships can be developed in similar ways in Wales. Watch this space!