Birmingham retreat at Elan Valley
Written by Tir Coed / Wednesday 30 May 2018
During half term week, The Factory Young People's Centre travelled from Birmingham for a night retreat at the Elan Valley as part of the Elan Links: People, Nature & Water project.
The group of young adults arrived on Tuesday morning and began their day by having a go at lighting a fire and carving walking sticks before learning about traditional hunting and trapping techniques. Following these activities, the group went for a walk to Caban Coch dam and learnt about foraging along the way.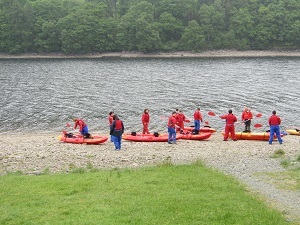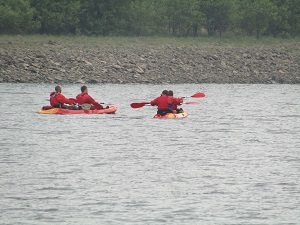 After a re-charge of batteries over night at the Elan Valley Lodge, the group began their day on the water in canoes. Despite the cold water, spirits we're high and the group enjoyed the experience of canoeing on the dam – they even got to see the Dol-y-mynach half built dam.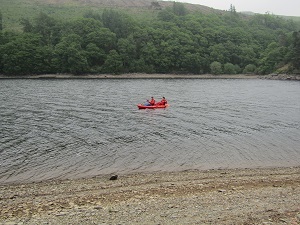 The group then returned to the Elan Valley Village for a spot of lunch and a change of clothes before heading to the end of the village to enjoy some archery activities. To help with their aim, the tutor challenged them to pop a balloon on the target. The group enjoyed this as it brought out their competitive side. All members of the group thoroughly enjoyed their time at the Elan Valley.