End of Pembrokeshire's First LEAF training course
Written by Tir Coed / Wednesday 09 May 2018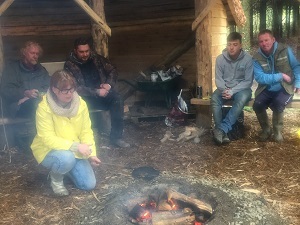 There is a warm fire burning in the hearth of a beautiful new roundhouse in Pembrokeshire; built by the participants of a 12 week course under the expert tuition of Tony Wrench and Richard Sylvan. The course began with 13 participants and 10 of those completed with all 10 gaining accreditation.
It has given me a sense of self-worth and helped me maintain abstinence from drug use. I have made new friends.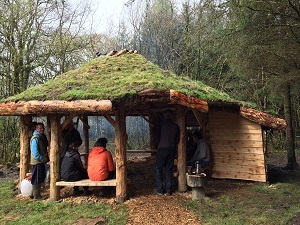 "This really puts Scolton on the map!" Said Jerry Roberson the woodland owner, who has personally sourced the timber and kindly provided the perfect location.
I've learnt a lot more than I envisaged.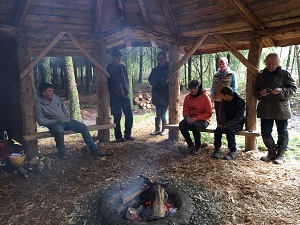 All participants feel that they've gained so much out of the 12 week course and one participant in particular has taken the next step of establishing their own fledgling enterprise, applying their new skills and training.
Without the project I wouldn't be setting up my own business.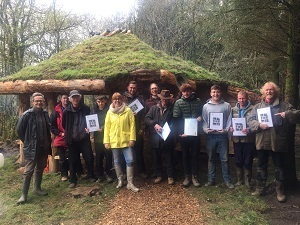 Congratulations and many thanks to everyone who lent their hands, heads and hearts to building
such a lovely structure. Over the past 12 weeks, participants have braved snow, wind and rain to make it happen. The structure will provide an essential shelter for many years of woodland based activities, and will be admired by everyone who walks through it's timber arched doorway.