Management visit Pembrokeshire
Written by Tir Coed / Tuesday 14 August 2018
On a gloriously bright and summery Tuesday senior management joined the Pembrokeshire team to do a tour of the wonderful Pembrokeshire woodlands we have been operating in over the past 18 months and to visit some potential new sites, increasing Tir Coed's outreach across the County.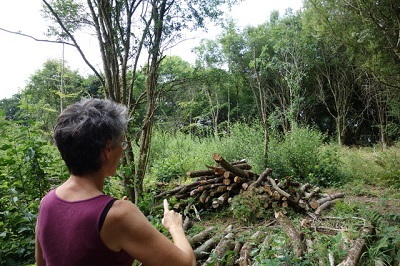 We began the tour inCoppice Wood College meeting Claire Turner who has delivered a Tir Coed Welcome Week recently. Claire gave a passionate and energetic tour of Coppice Wood College and introduced the team to the array of important activities undertaken there.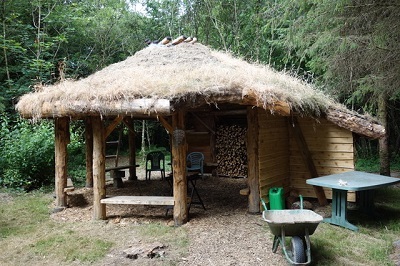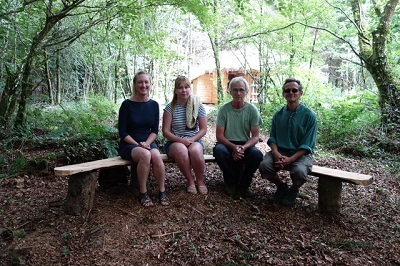 We then went on to visit Jerry at Scolton Woods and to marvel at the beautiful structures Tir Coed trainees have installed there. Tir Coed delivered the LEAF pilot programmes at Scolton and have continued to deliver bespoke activity sessions and training courses since the full project commenced in November 2017. Jerry's commitment and support for the Tir Coed project has been instrumental in the success of the LEAF project so far. Mental health, well-being and woodland skills training are both issues close to Jerry's heart and he and his wife Charlotte have welcomed Tir Coed beneficiaries warmly to their lovely woodland.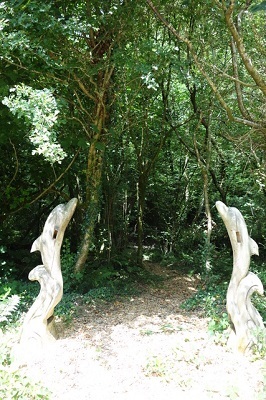 Following a spot of lunch the team continued on to visit The Woodland Farm where Tir Coeds up and coming 12 week course will take place before moving on to Mill Wood in Haverfordwest. Mill Wood is a town council owned woodland with public access all the way through. Many local people enjoy the peace and tranquillity the woodland provides on the out-skirt of the town. Following discussions with Town Council representatives it is looking likely that Tir Coed will deliver volunteering and training activities at the site to enhance the facilities of the woodland and support management practices- watch this space!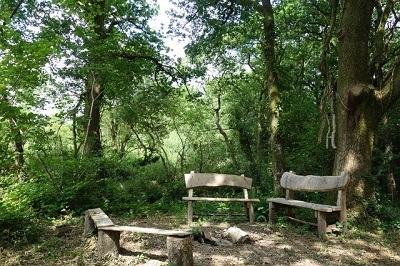 It was great to see the breadth of project outreach across Pembrokeshire and to see the positive work of volunteers first-hand. Well done to all in Pembrokeshire for the great work being achieved.