Mind Pembrokeshire join Tir Coed for Bush Craft
Written by Tir Coed / Friday 31 August 2018
On Tuesday we ran a woodland bespoke activity session for a group from Pembrokeshire Mind. Our BAS days are designed around interests and needs of each group. They picked the date and we found an activity, tutors and a woodland that would work for them. The group is mainly based in Haverfordwest so we found a woodland near that would be easy for them to get to. It was the site where we built our beautiful round house earlier this year. This meant there would be shelter if they needed it.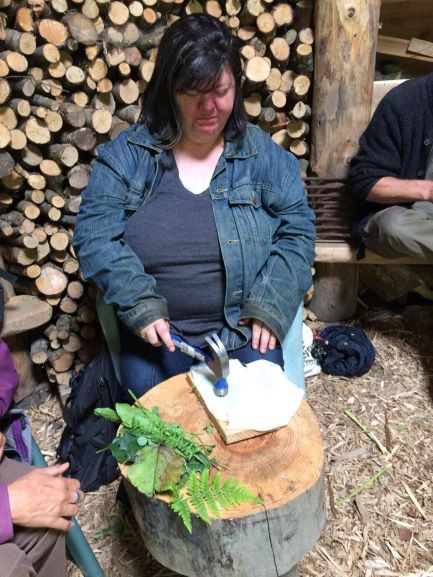 When I first spoke to Sara at Mind about what her group might like to do during their session, she said that they had recently attempted some fire lighting and found it quite a challenge. We discussed it and decided that Forest Adventure for Grown Ups would work well for them.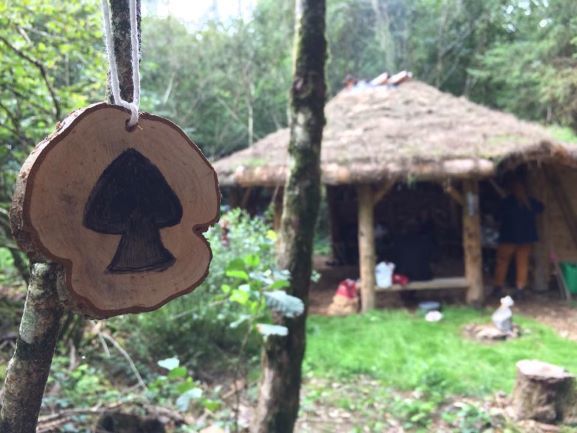 The session was led by two of our lovely tutors who have lots of experience working with big and little people in the woods. With a session on safe fire lighting, the day had a bush craft focus. Other activities included using hand tools to make wood cookies, charcoal making, tree id, Hapa Zome and of course marshmallow toasting!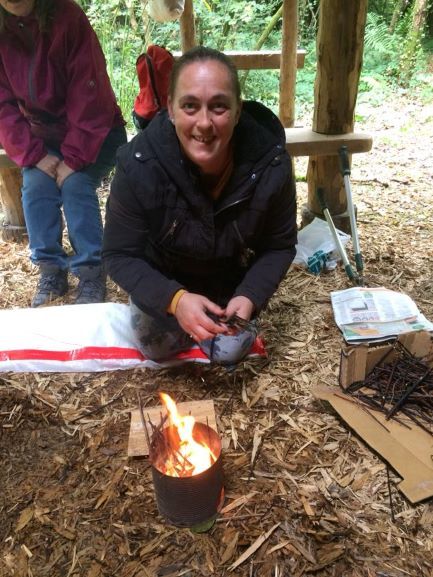 Sara said: "[It was a] really good day, it was so nice looking around and seeing everyone engrossed in what they were doing, everyone off doing something different and trying new things, brilliant."
If you know a group that might be interested in one of our BAS days, contact us at the main office and we can direct you to the Co-ordinator for your area: 01970 636909 / admin@tircoed.org.uk