Retreats to the Elan Valley for Birmingham Groups
Written by Tir Coed / Wednesday 04 April 2018
One of the projects Tir Coed is leading on within Elan Links brings groups from the Birmingham area that may not normally visit the countryside to the Elan Valley to learn about where their water supply comes from and engage in bespoke activities.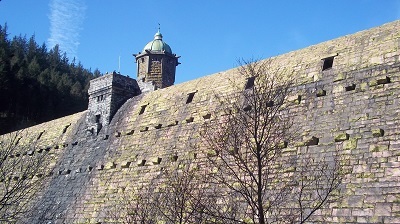 The first group to visit in March was 13 children and adults from YMCA Sutton Coldfield. The children were happy to leave school a little early on the Friday afternoon and set off in their minibus. Despite heavy traffic out of Birmingham they arrived cheerful, if a bit stiff from sitting down so long, to unpack and enjoy their sausage and mash dinner.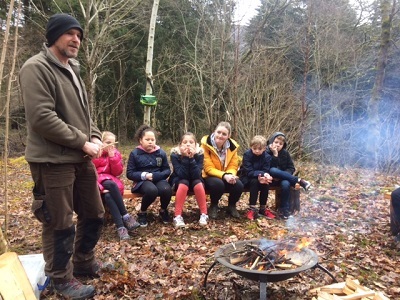 During their two-night stay in accommodation funded by the project, Saturday was spent at Penbont wood with Tir Coed tutors, where they learnt all about fire and then had a go at making their own. This was followed by some greenwood carving to make spatulas. Handy for stirring their Bolognese sauce that night.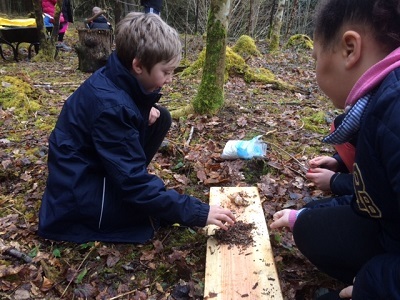 The next morning was bright and sunny for a guided tour with the Elan Valley rangers through Penygarreg dam. The group learnt the construction of the dam and what life would have been like as a worker when the dams were built in the 1890s.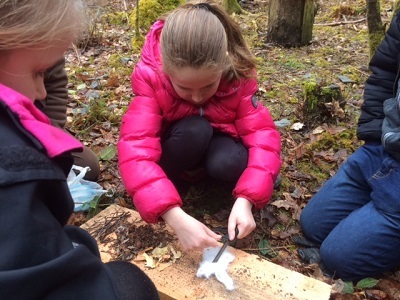 The trip was rounded off with a visit to the Visitor Centre exhibition, shop and playground. Everybody wanted to stay longer and were sad to leave, taking away memories of wildlife, woodland and water.