Sustainable Woodland Management in Pembroke
Written by Tir Coed / Tuesday 01 January 2019
Pembrokeshire's latest sustainable woodland management course is underway at the Greenlinks site in Pembroke. We have been overwhelmed by the number of people who have signed up to this course, apologies to people who have had to be patient and join a waiting list.
Ten of the trainees started on a crisp frosty Monday morning and joined in with some lively discussions about safety then got busy with the essential tasks of starting a fire and getting the kettle on. After a tea break we considered tree species, their uses, and how they grow.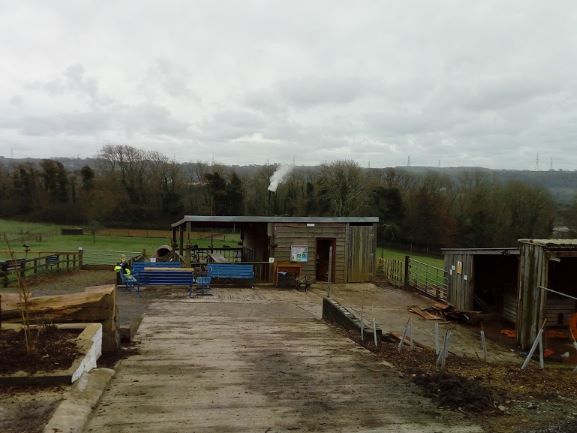 Everyone then got stuck into some bench building using slab-wood (the barky edges left over after milling a log), making legs from cleft logs cut on site, shaping them and joining them to the tops with round mortices and tennons.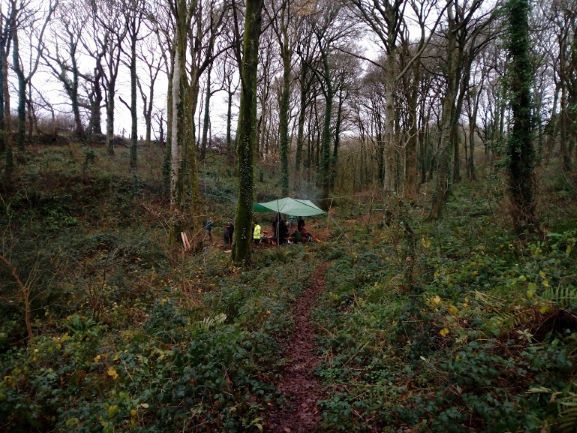 The afternoon session included a sunny walk round the woods, familiarising ourselves with our environment and seeing what tree species and sizes were there. We coppiced a few hazel poles in preparation for putting up a tarpaulin the following day as the forecast was for heavy rain.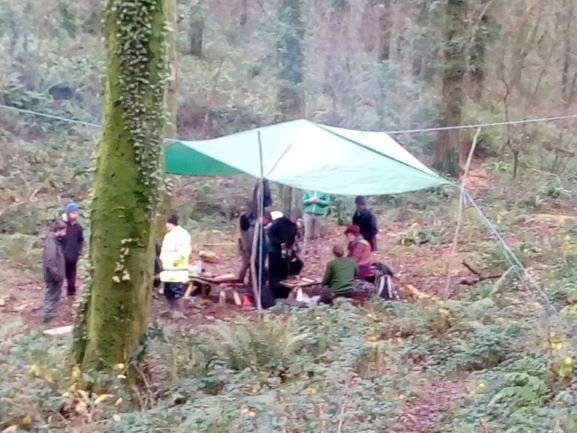 Tuesday morning dawned with heavy clouds and torrential downpours. Eleven trainees demonstrated their commitment and enthusiasm by turning up despite the weather.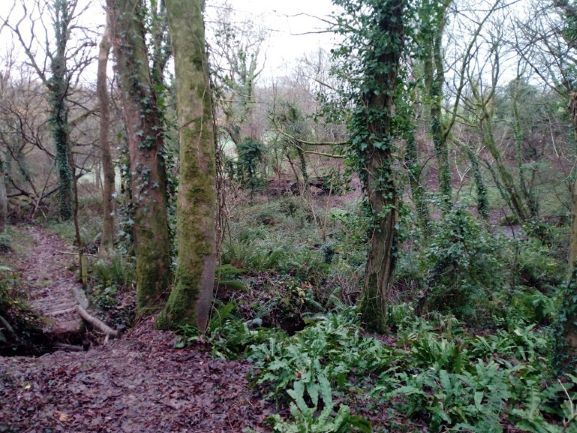 Well done to all our trainees for coming out to the woods despite the weather, we are all looking forwards to seeing you again next week. Respect to our tutors Wil and Eugene who have already enthused the group with their passion for trees and green wood work, and a big thanks to Greenlinks for granting us access to the woods at Glan y Môr farm and providing the bits of wood needed to make our base camp in the woods a bit more comfortable.