Tir Coed Funding Success
Written by Tir Coed / Thursday 07 June 2018
We are delighted to announce that we have been successful with our recent Big Lottery funding application to extend the LEAF project from 2 to 5 years and to pilot our extremely successful model in Carmarthenshire too! For anyone who needs a reminder, the LEAF project (which stands for Learning to Enable Achievement and Fulfilment) creates opportunities for people to access bespoke well-being woodland activities, woodland skills training courses, week-long progression training in sector specific activities, mentoring, work placements and support for fledgling woodland enterprises. The model works so well that participants have reported really positive changes taking place in their lives – from increasing self-esteem to creating employment prospects – and so we're really pleased to think that 2800 participants can now benefit from project.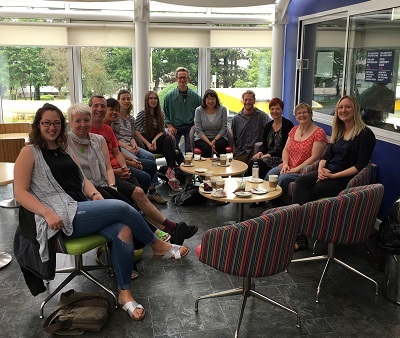 We have been awarded £532,500 to deliver the LEAF project across Ceredigion, Powys, Pembrokeshire and Carmarthenshire.
Well done Leila, who led a successful fund-raising programme during 2017!