Woodland Improvements by Volunteers
Written by Tir Coed / Monday 29 July 2019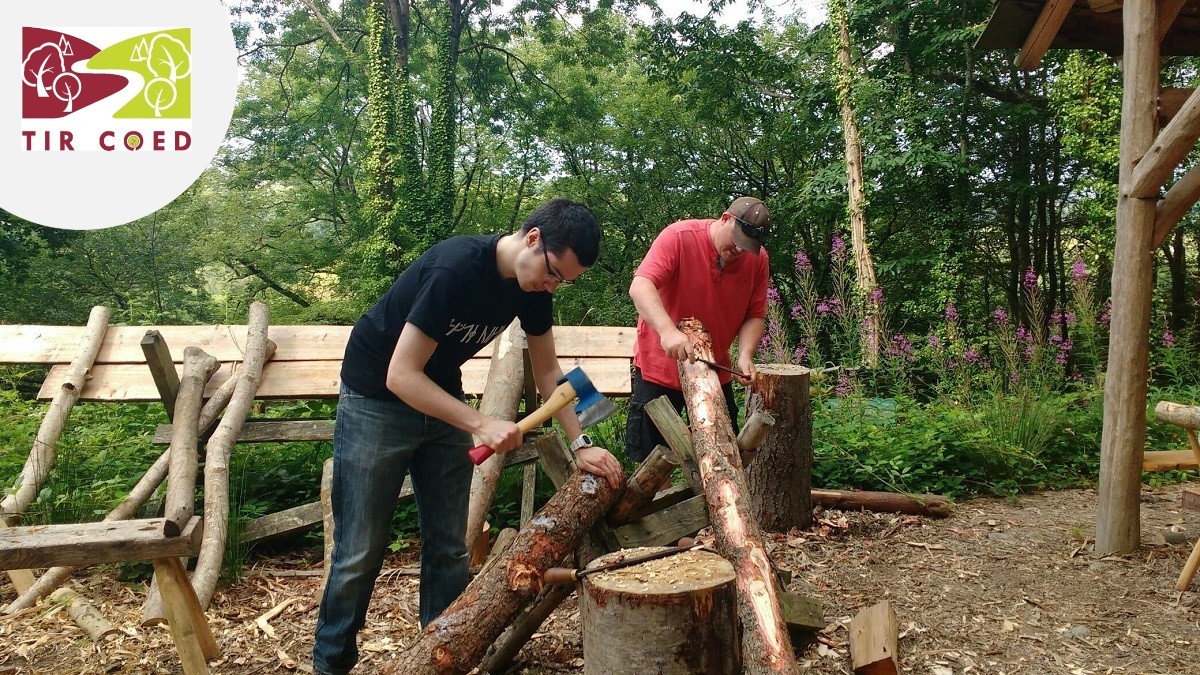 Working with enthusiasm and creativity a range of tasks have been undertaken. There are significant improvements in and around the cabin; inside the leaky roof has been sealed and we now have a new larger table and more comfortable seating area.
Outside, an outdoor kitchen has been started with a sink and worktop. On the back of the cabin, we have fitted guttering that feeds into a raised water butt so that rainwater can be collected from the roof and used for washing up.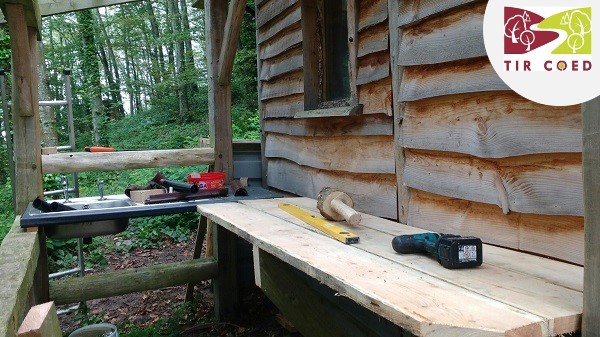 Access around the area has also seen improvements with the addition of a rope and wooden hand rails along well-used routes and non-slip wire being added to the edges of steps.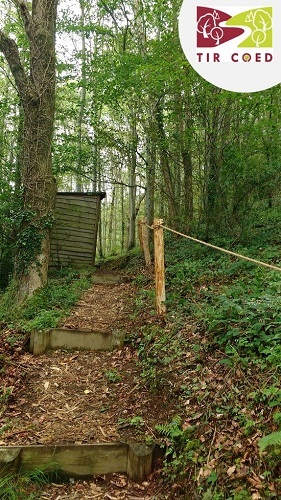 Our newest participants have been getting to know the rest of the group while developing new skills and contributing to the ongoing jobs. We have a fantastic group of friendly volunteers and are very grateful for their valuable contribution to the aesthetics, accessibility and safety of the site.