A day at the Royal Welsh Show
Written by Tir Coed / Tuesday 31 July 2018
Ffion, Teresa and Lowri set off bright and early on Tuesday the 24th July to the Royal Welsh Agricultural Show in Builth Wells to join Llais y Goedwig on their stand.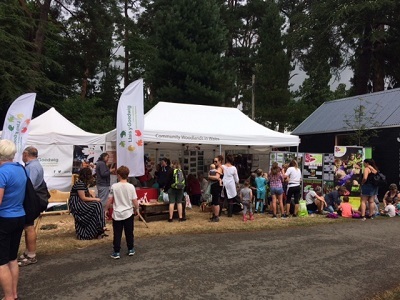 During the day, all team members attended various talks hosted by forestry sector organisations including Confor's 'Green Gold' event, the Mid Wales Green Health Network, NRW's launch of Purpose and Role of the Welsh Government Woodland Estate, and a talk by Woodland Trust about how farming, forestry and land practices can work hand in hand with nature and environmentally-conscious approaches. We also enjoyed discussions with Small Woods Association, Coed Cymru, MWMAC, Focus on Forestry First, Montgomeryshire Wildlife Trust and RFS.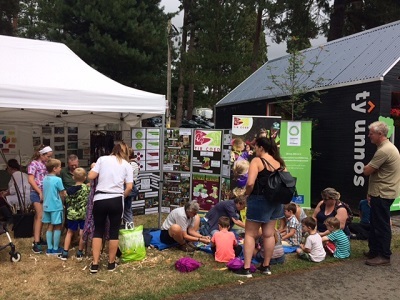 Tir Coed graduates, Eifion and Robin joined the Llais y Goedwig stand to showcase their products and demonstrate their green wood working skills alongside other crafts people.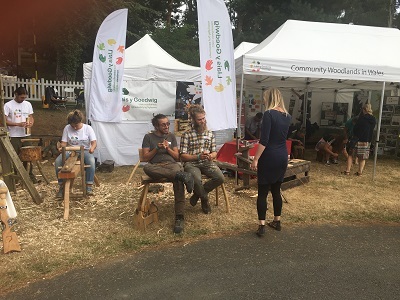 A special thank you to Llais y Goedwig for hosting us on their stand again this year.