Ben Lake visits Tir Coed activity at the Elan Links project
Written by Tir Coed / Wednesday 27 June 2018
On an incredibly hot and dry Friday in June Ben Lake visited the Elan Links: People Nature and Water Project to learn more about the 26 projects being delivered across the Elan Valley.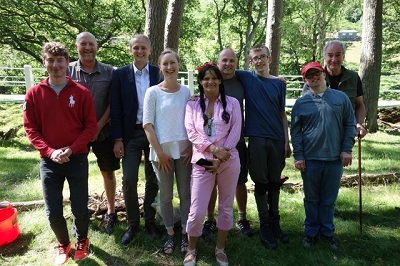 Tir Coed volunteers were busy working in two locations, one set of trainees were finishing the steps to a new access route whilst a bespoke activity session was delivered to people from Small Steps and Siawns Teg who were learning about foraging and bush-craft.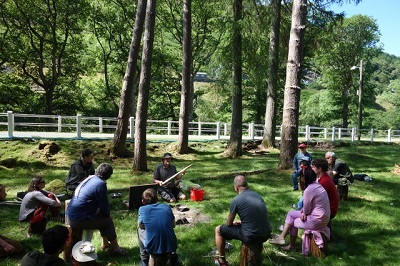 The group had just settled into a circle under the shade of the trees to learn about the art of fire-lighting when Ben lake and the Elan Links management representatives arrived.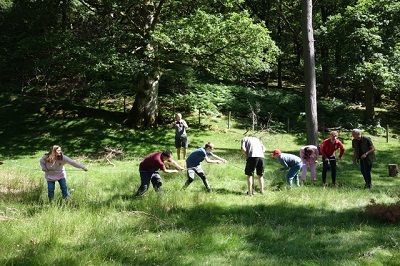 Ffion Farnell and Teresa Walters introduced Ben to the work Tir Coed has been delivering in rural communities over the past 20 years before inviting him to take a look at 'King Alfred's cakes' that the group were in the middle of using to light fires.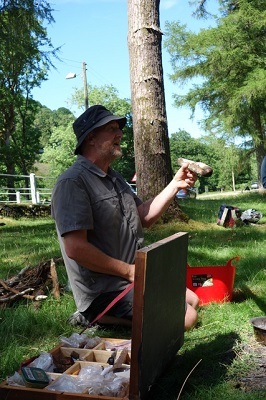 Thank you Ben for calling in and learning more about our positive work- we look forward to welcoming you to a woodland site in Ceredigion.