Brechfa trainees take great strides to improve site
Written by Tir Coed / Friday 13 May 2022
This month, our Carmarthenshire team have been back at Brechfa delivering a four-day Woodland Skills short course as part of the our Brechfa Windfarm Community Fund funded project.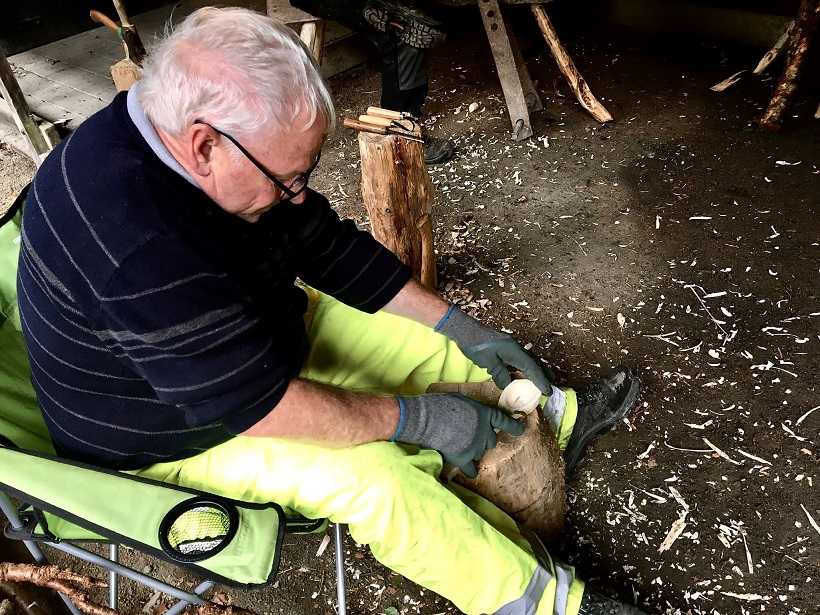 We were delighted to welcome five new trainees from the area who joined two who had taken part at previous volunteering sessions at the site.
The focus of the course was learning new skills in the woodland environment and in so doing we undertook a wide array of projects to suit everyone's needs and experience.
During the four days everyone had a go at whittling their own spoons and two trainees even constructed their own shave horses to take home.
In addition, we de-barked lime tree branches for use in cordage making and had a go at making our own cordage, taking inspiration from a woven hat our activity leader Ben modelled.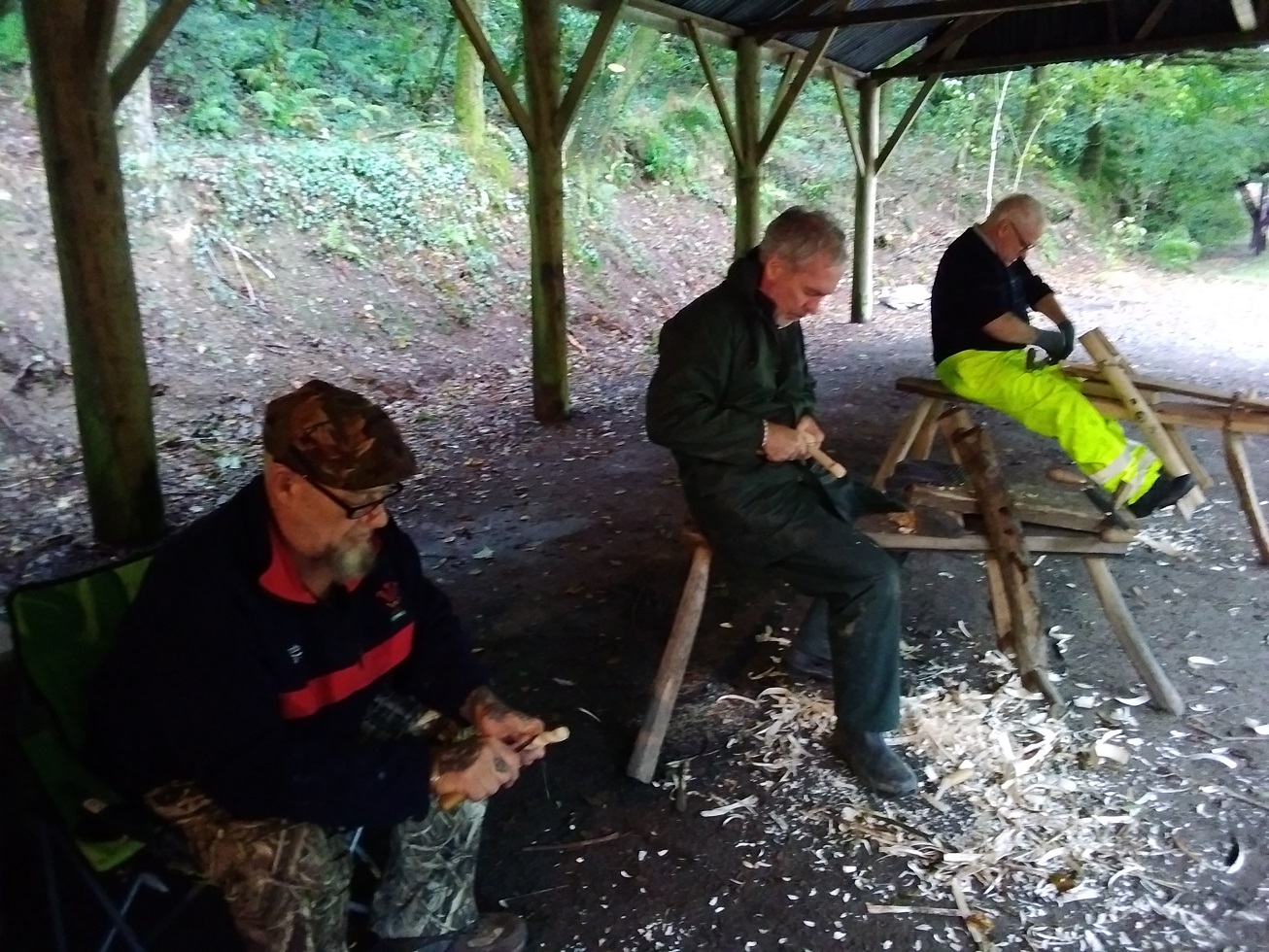 We also made some great improvements to the site, with 100 feet of brash fence being constructed from recently cut trees to make the site safer for use by schoolchildren in the upcoming months.
We added a touch of creativity too, by decorating the larger upright posts by chiselling our own designs into the wood, taking inspiration from Brechfa forest, nature and Celtic designs, amongst others.
We provided the site with three well needed new ash chopping blocks for future woodworking groups and restored the footpath, creating an even surface and cutting away vegetation for everyone's safety.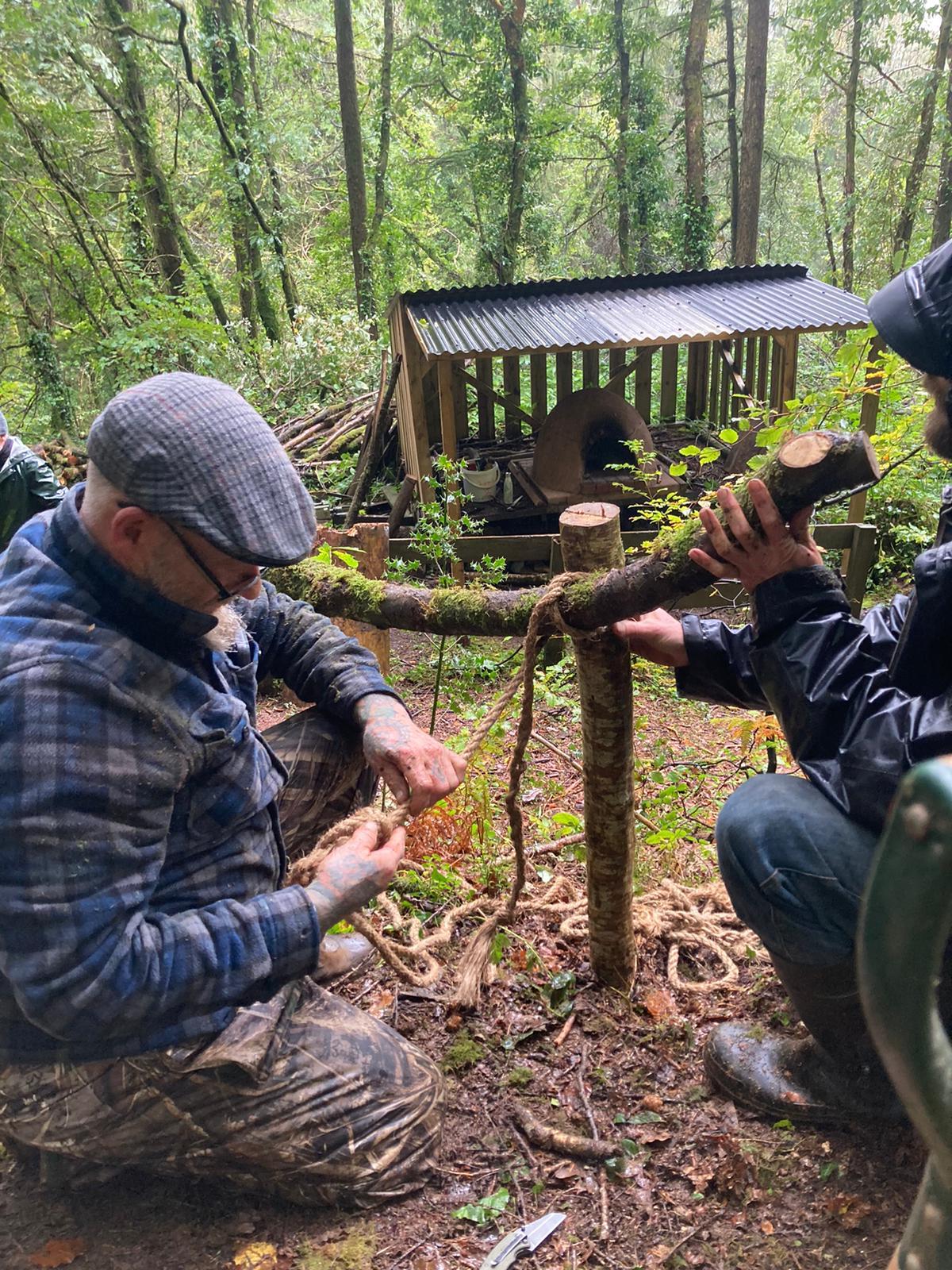 The whole group met new people, gained new skills and enjoyed the experience - and all are hoping to join us on future courses.
While chatting around the fire with a cup of tea and a ginger biscuit, Enfys from Horeb and Anthony from Pencader summed the course up by saying: "It has been fun, educational and a great experience!"