Bushcraft with Hyfforddiant Ceredigion Training
Written by Tir Coed / Wednesday 09 May 2018
Hyfforddiant Ceredigion Training joined Tir Coed tutors Polly and Anna at Coed Tyllwyd, Llanfarian for a day of Bushcraft and sunshine.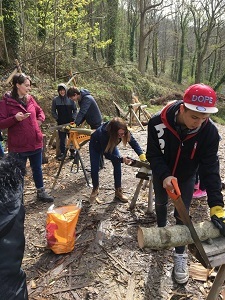 To start the day, the 10 participants went for a walk around the woods before setting up camp and learning to start a fire without matches. Once the fire was roaring, everyone started cooking around the fire and they even managed to make pancakes.
Moving on to some craft, everyone got stuck into creating mallets, pegs and spatulas from logs and cut wooden beads to make beautiful necklaces.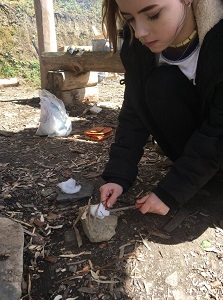 Everyone extremely enjoyed the experience of getting out of the classroom, learning some new skills and trying out something completely different.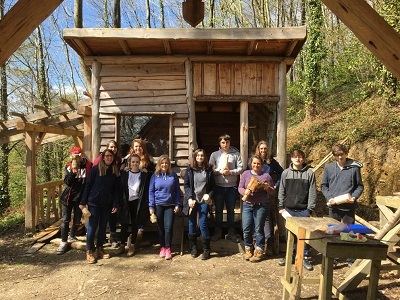 For more information on Bespoke Activity Sessions or if your group would enjoy a similar day in the woods contact us.