Certificates and cake at end of course
Written by Tir Coed / Wednesday 16 March 2022
Trainees taking part in Tir Coed's Sustainable Woodland Management course in Carmarthenshire marked the end of their 12-week course with cake and certificates recently.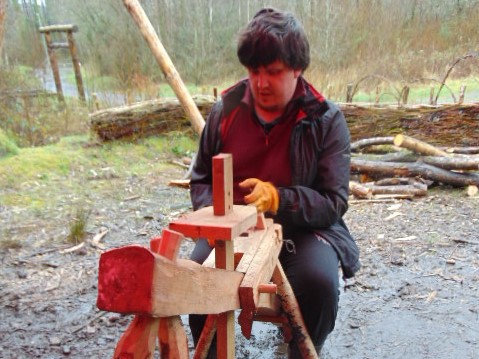 Despite the rain, the day was a celebration of the hard work of those taking part and there was an overwhelming sense of positivity and pride in the progress made.
"The course has been fantastic," said Kathy, of Mynydd Cerrig. "I have loved every minute of it.
"It has been great to be outside with a purpose and doing something rather than just going for a walk.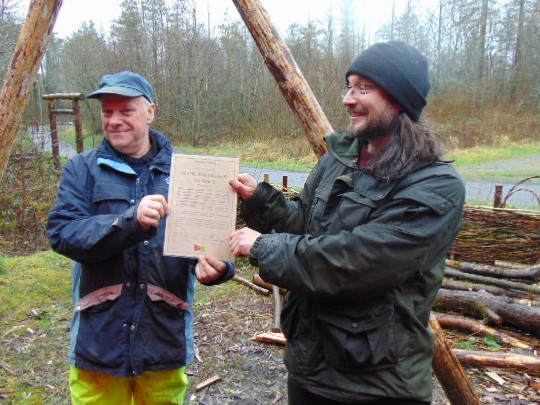 "Taking part in the course has helped build up my strength and fitness as well as teaching me how to manage the land. It has really helped build my confidence.
"I'm now really looking forward to taking part in both the Progression Week and the Summer Course."
Leann, a single mum from Trimsaran, added: "I haven't done anything like this is more than 20 years so it has been great to get outside and do something for myself.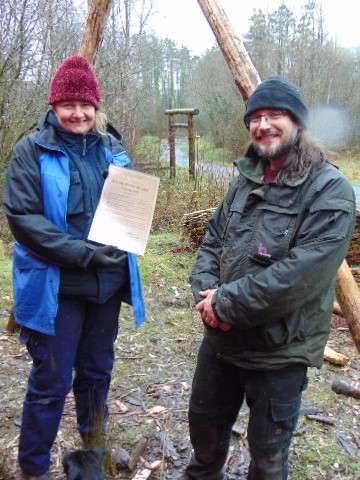 "The tutors Ben and Peter really are fabulous. They are both so knowledge and are always happy to help. They've encouraged us to try new things and be creative. It's been brilliant.
"I have really, really enjoyed the course and I can't wait to get started on the next one."
Daniel, from Pontiets, has decided on a new direction in life after taking part.
"The course has been really good. I'm sorry it has come to an end," he said.
"I've learnt so many new things and the course has helped me recognise and understand the opportunities that are out there in this area of work.
"I've gained a much greater understanding of wildlife and the environmental side of things. This is what I want to do now.
"I am definitely now looking to start a career in woodland management or some related field."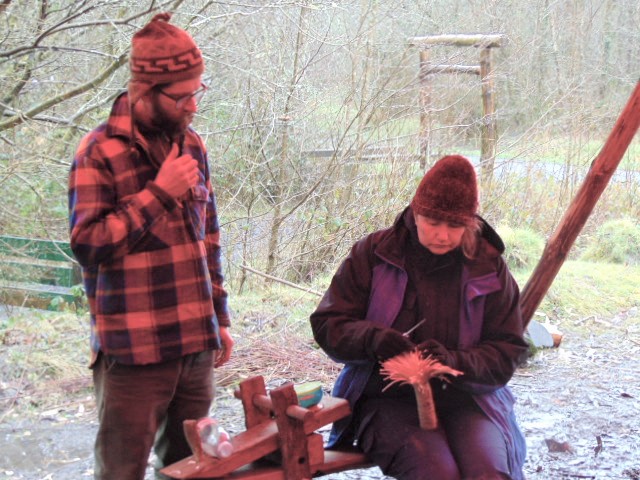 Retiree Chris, from Llanpumpsant, is another disappointed that the course had to end.
"I only found out about the course because my wife saw an article in our parish newsletter and suggested I sign up. I'm so glad I did because I've absolutely loved it," he said.
"The topics covered on the course have been really interesting and I've really enjoyed working outdoors.
"Ben and Peter are very good and knowledge and are always willing to help.
"I've already told them to enrol me on whatever courses Tir Coed has coming up."