Concord Youth Centre travel from Birmingham to Elan
Written by Tir Coed / Friday 17 August 2018
We welcomed a group of young people and staff from Concord Youth Centre in Birmingham on retreat to the Elan Valley this week.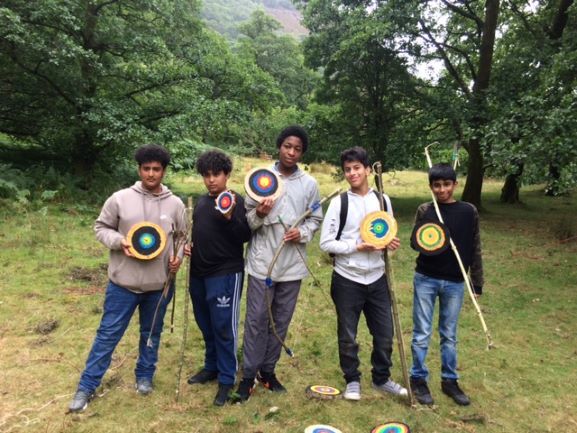 On arrival they headed straight out to start their activities with staff from Elan Valley Lodge. The 'Leap of Faith' was first – a high ropes challenge to climb a ladder to a platform and leap off from the top, relying on those holding the safety ropes to ease you back down to the ground. A great team building activity and a sense of pride for those making it even part way to the top.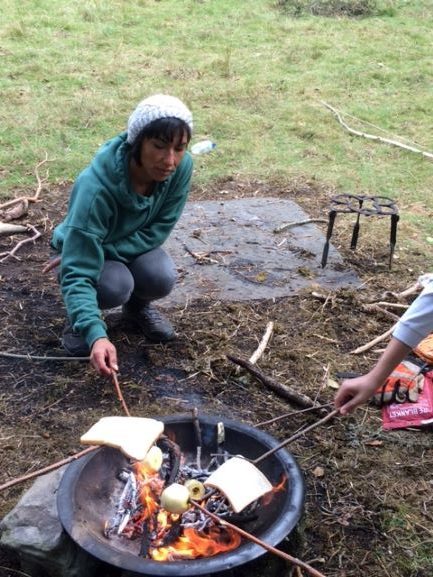 Next was kayaking up to Dol y Mynach dam, learning a little about the area on the way.
The next morning, Tir Coed tutors Polly and Gavin led a really enjoyable session making targets, bows and arrows, cooking delicious treats on the fire and sailing boats made from natural materials collected on site down the river.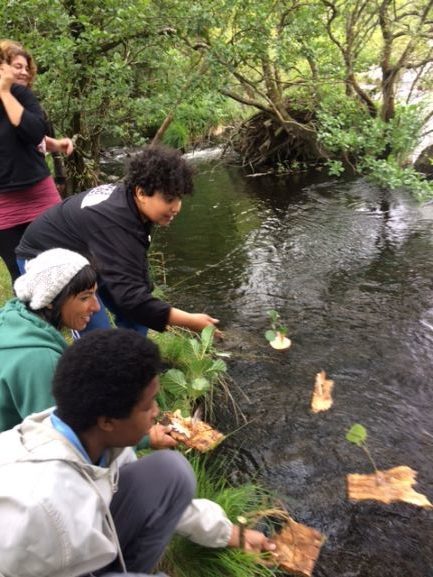 The group were an absolute pleasure to have and everyone had a great time.