Dysgu am Goed - A whole Year
Written by Tir Coed / Friday 09 November 2018
Dysgu am Goed has now been running for a full year and during that year, the project has been very successful.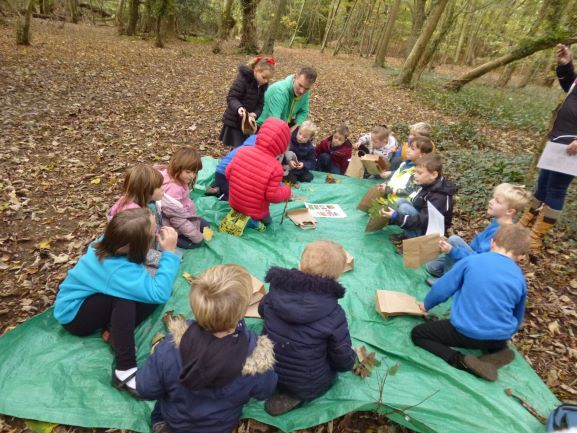 In total, 13 of Ceredigion Primary schools have engaged with the project enabling 359 children and 41 adults to benefit from the project.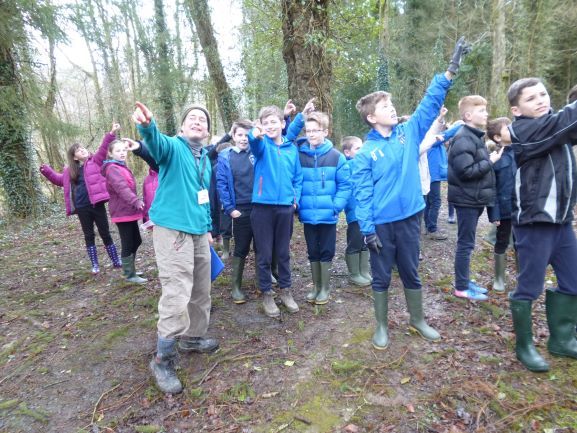 The session activities have varied depending on the age of the group and the Education Officer taking the sessions. The older, key stage two children have enjoyed being taught the different tree names and how to calculate the age of trees by measuring the girth. The younger, foundation phase children have enjoyed nature hunts, leaf identification and bark rubbing.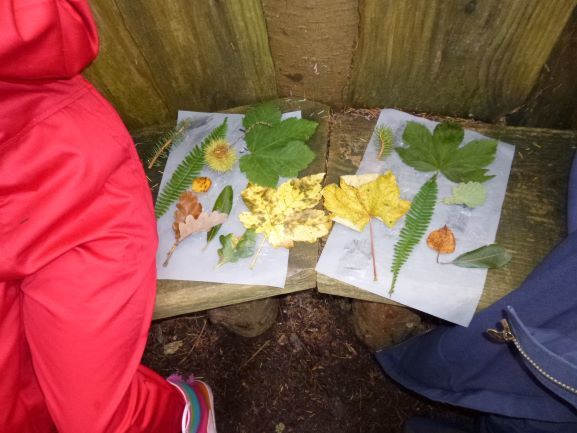 As well as offering fun, educational activities in local woodland, Dysgu am Goed has been raising the awareness of work and careers available in the woodland sector and how important the woodland sector is to their future.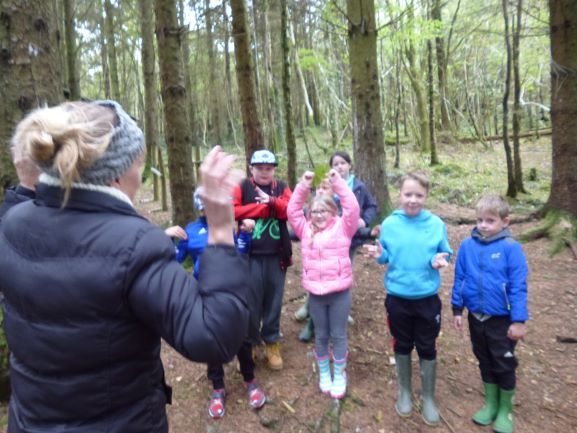 Dysgu am Goed will be running until the end of this academic year (2018/2019) so if you work at a Ceredigion primary school, or if your children attend a Ceredigion Primary School that has not yet received a session, get in touch with Lowri: dysguamgoed@tircoed.org.uk, to book a session.