Fun in the woods with the Army Welfare Service
Written by Tir Coed / Wednesday 15 September 2021
A group of young people from the Army Welfare Service spent a day in the woods with Tir Coed's Pembrokeshire Activity Leaders recently.
The youngsters enjoyed a great time making swings and dens as well as taking part in lots of fun woodland activities and quite possibly one of the greatest games of hide and seek ever….these guys took it very seriously.
A great day was had by all and this adventurous and very handy group of young people would be welcome back again any time.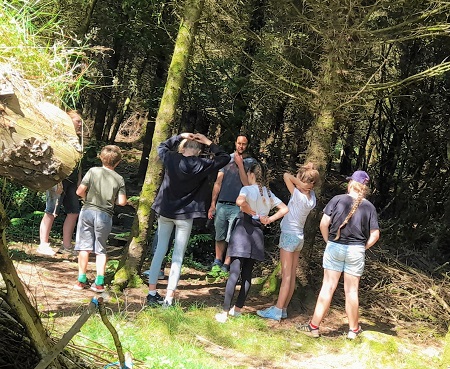 "I love it here, when are we coming again, " asked 11-year-old Darcy.
Please get in touch if you are interested in booking a day in the woods with your group, organisation or business.