Globe-trotter Nel joins the Tir Coed team
Written by Tir Coed / Monday 25 October 2021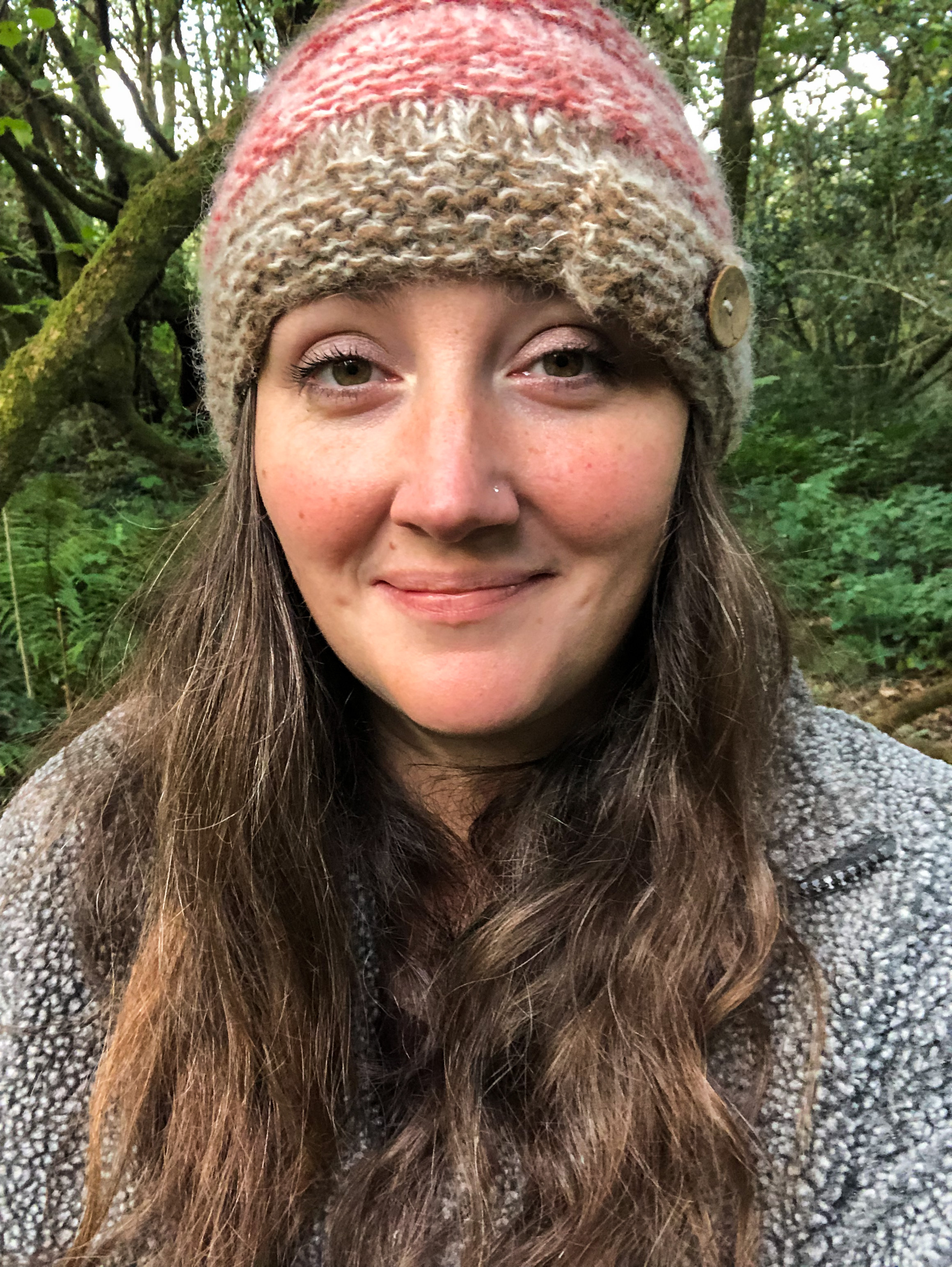 Nel Jenkins is Tir Coed's new Pembrokeshire mentor.
Tell us a little something about yourself...
I grew up in the Pembrokeshire countryside and after a few years in Northern Ireland and mid-Wales, I've settled back home in the north of the county. I've worked in hospitality, in admin, been a pastry chef, travelled the world working with international students, and worked as a homeless caseworker. Quite a variety of jobs, but all lending skills for my new role as a mentor.
What are your hobbies?
I'm a keen forager and am enjoying getting to know the land as I move through the first cycle of seasons in my new home. I also write and perform music, like to try my hand at just about anything creative, but especially knitting and crocheting, and I love to bake.
What excites you most about your new role?
After losing my mum during lockdown and then being diagnosed with ME, I applied for the 12-week Summer 2021 Woodland Carpentry course with Tir Coed. I thought I would just learn some traditional carpentry skills, but I didn't anticipate how being out in the woods with a group of lovely participants and nurturing staff would make such a difference to my mental and physical health. I was so lucky that a mentor role came up within that time and I'm so excited to be able to be part of the team to support future participants to get as much out of the courses as I have.
What do you enjoy most about being outdoors?
I love how being out in nature really grounds you in the present moment. I love how the slower you go the more you notice. It's amazing how the same spot can change completely depending on the season, the elements, the tide, or just the time of day.
What inspires you?
Nature inspires a lot of my music, especially rivers, the sea and the changing seasons. I love stories about the land and learning about the heritage and culture of rural West Wales.
What's your favourite season of the year and why?
At a push I'd have to say early summer. Where everything is beginning to bloom and the temperature creeps up. But really I think by the time one season is coming to an end I'm excited for the next. I'm definitely in my element foraging in the hedgerows right now!
If you were a tree, what tree would you be and why?
I'm going to go with elder. I love that the flowers and berries taste so different from each other, and how medicinal and nourishing they are. The folklore associated with the elder is pretty cool too.