Ignite Wood Fuel Progression
Written by Tir Coed / Friday 09 November 2018
Ten trainees have recently completed the 5 day Ignite Wood Fuel course, delivered by Chris Hughes from MWMAC training who has a lifetimes experience in the forestry and wood fuel sector. This comprehensive programme is aimed at highlighting the importance of correct wood fuel processing, from mensuration of standing and stacked timber in the forest to drying, storing and delivery to the customer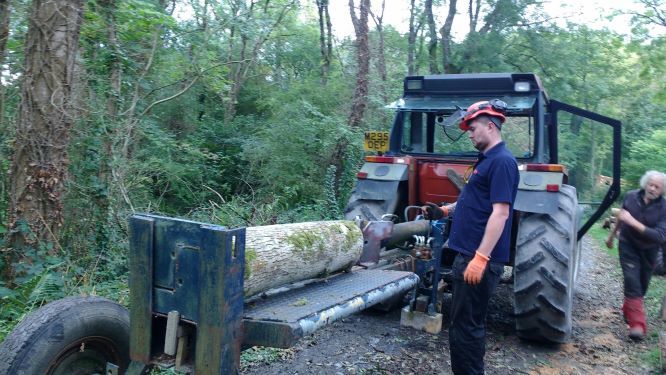 The days were well balanced between theory and practice, providing opportunities for the trainees to calculate timber volumes at Coed Tyllwyd and undertake splitting lengths of ash at Coed Tamsin with a tractor driven mechanical splitter. Bob Shaw, the woodland manager, also demonstrated various methods for stacking, storing and processing fire wood ready for delivery. On day 4 we had a visit to the Centre for Alternative Technology in Machynlleth to see 3 different types of biomass boiler including an inside view of the sites new state of the art district heating system. The site manager explained in depth the pro's and con's between different fuel types and delivery systems such as pellets V woodchip based on first-hand experience.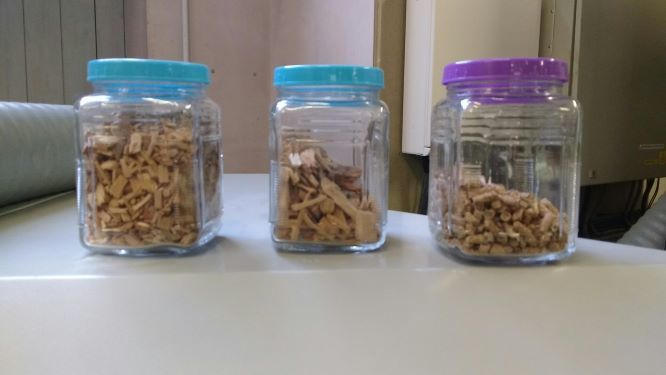 The 5 days concluded with a consolidation day at Coed Tyllwyd undertaking extraction and processing of timber using tractor winches and mechanical wood splitter.
I've learnt so much this week!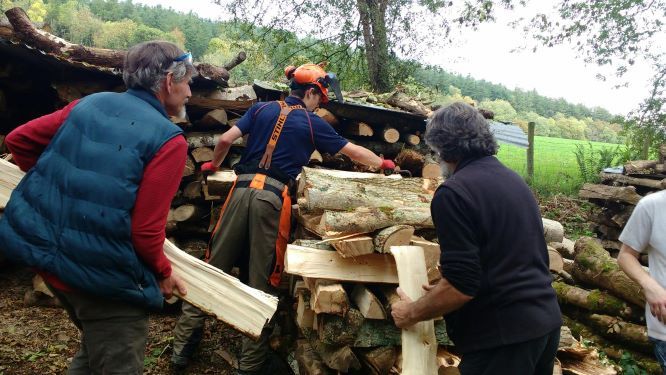 I didn't realise there was so much to producing firewood!
Overall the group felt the training provided a real progression to their existing knowledge and look forward to implementing this into potential enterprises or for personal benefits. A big thankyou to Chris and his assistant Rhys for an excellent few days!