Pembrokeshire's Welcome to the Woods
Written by Tir Coed / Thursday 12 July 2018
The Pembrokeshire team have just finished an enjoyable and successful 5 day 'Welcome to the Woods' course. The course was aimed at participants between 16 and 24 and was a taster in green wood work and woodland working.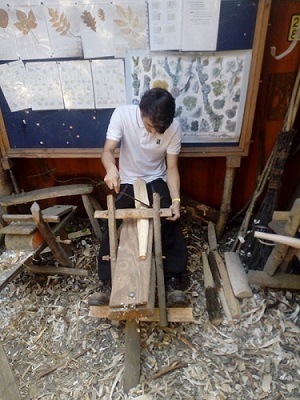 The course took place at Coppicewood College in Cilgerran and was enthusiastically led by Claire Turner and Tracey Styles. During the course the participants found out about timber uses and woodland management, green wood working, safe tool use and the joy of working as a team in the woods. They jumped at the chance to make charcoal, from collecting and preparing the wood, managing the burn to bagging up the charcoal once it was cool. There was a real mix of participants in terms of ability and experience but everyone came away with a broad smile and a lovely 3 or 4 legged stool that they had used a variety of tools and techniques to create. Everyone got a certificate and individual feedback to boost their CVs as well.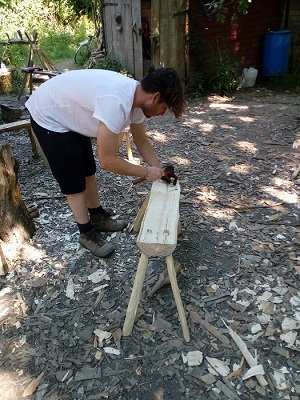 Many of the participants said how much they had enjoyed making new friends and gaining new knowledge and skills, and most of them were keen to find ways to do more. One participant commented
I feel I have gained some confidence and inspiration.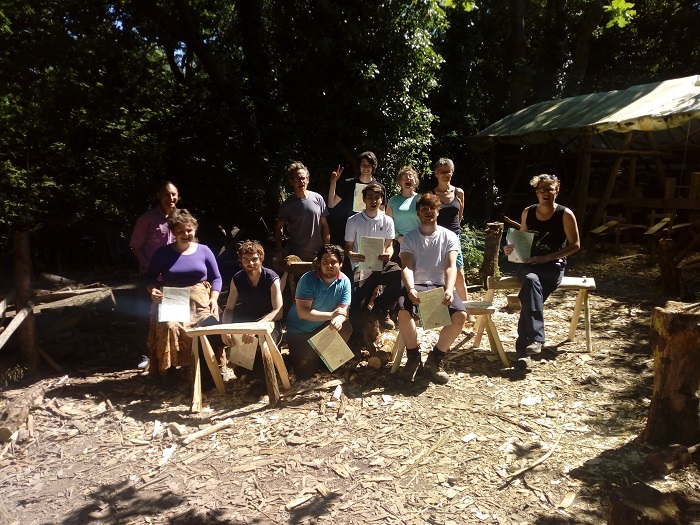 If you would like to find out about future Tir Coed courses in Pembrokeshire, please contact the Pembrokeshire Mentor at pembsmentor@tircoed.org.uk