Progression Course goes back in time to explore ancient history
Written by Tir Coed / Tuesday 05 April 2022
Participants taking part in Tir Coed's Heritage Craft Progression course in Elan Valley have had the chance to dive back into history and recreate tools using traditional methods inspired by genuine ancient artefacts discovered in the area.
Under the expert guidance of Activity Leader Vic Pardoe, trainees have mixed copper and tin to produced bronze, one of the earliest metals known to man, prepared casts and forged axes while learning about the origins of the materials and history of the landscape and mines.
Bronze Age axe heads dating back more than 4,500 years have been found at various sites along the Elan Valley with more and more sites still being discovered.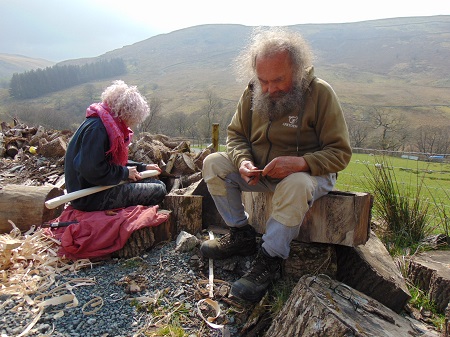 "It's been a great course," said Jenny, from Penybont. "I've learnt a range of new skills, and all the historical details behind what we're doing."
"It's my third course with Tir Coed, I'll do more if I can get onto them!"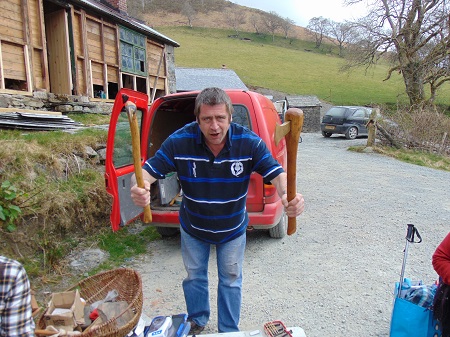 Thomas, from Llangadog, said: "The course has massively boosted my confidence.
"I was referred from Mind and it has already helped me. I've already signed up for the next one."
"The course is really inclusive, regardless of age or gender, and it's been great to come out here and get away from staring at your phone for a while.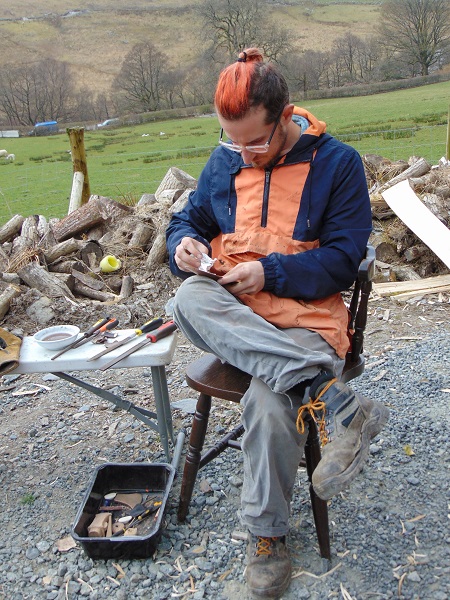 "I'm really interested in history and this place is incredible. They are constantly making new discoveries that just keep taking the history further and further back.
Jessie, of Elan Valley, added: "It's great for helping you work out what you want to do with your life.
"The course has been really fun, and good for my confidence."
River, from Newbridge, added: "It's been a really good course - very interesting, and I've enjoyed learning how to do casting."